John Lennon Married Cynthia Powell Today, August 23, 1962
This very day, August 23, 1962, John Lenon married Cynthia Powell in Liverpool and performed with the Beatles in the evening.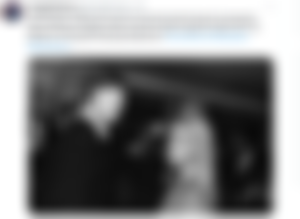 Screenshot Source
Follow SongbirdAnna on Twitter (X). She is a brilliant singer and plays autoharp.
---
Cheers!
Unity (Debesh Choudhury)

Screenshot Source
Text Copyright © 2023 Debesh Choudhury — All Rights Reserved
Join me at
YouTube, Twitch,  CashRain,  Odysee,  LinkedIn,  Twitter, Publish0x, ReadCash, NoiseApp, and Facebook.
Earn passive income by sharing unused Internet bandwidth on Honeygain and Peer2Profit.
Lead Image:  I created a GIF using screenshots from SaveIndya and my texts.
All other images are either drawn/created/screenshots by myself or credited to the respective artists/sources.
Disclaimer: All texts are mine and original. Any similarity and resemblance to any other content are purely accidental. The article is not advice for life, career, business, or investment. Do your research before adopting any options.
Unite and Empower Humanity.
#music #song #johnlenon #life #history
Aug 23, 2023