"Do It Now" Takes Care of Everything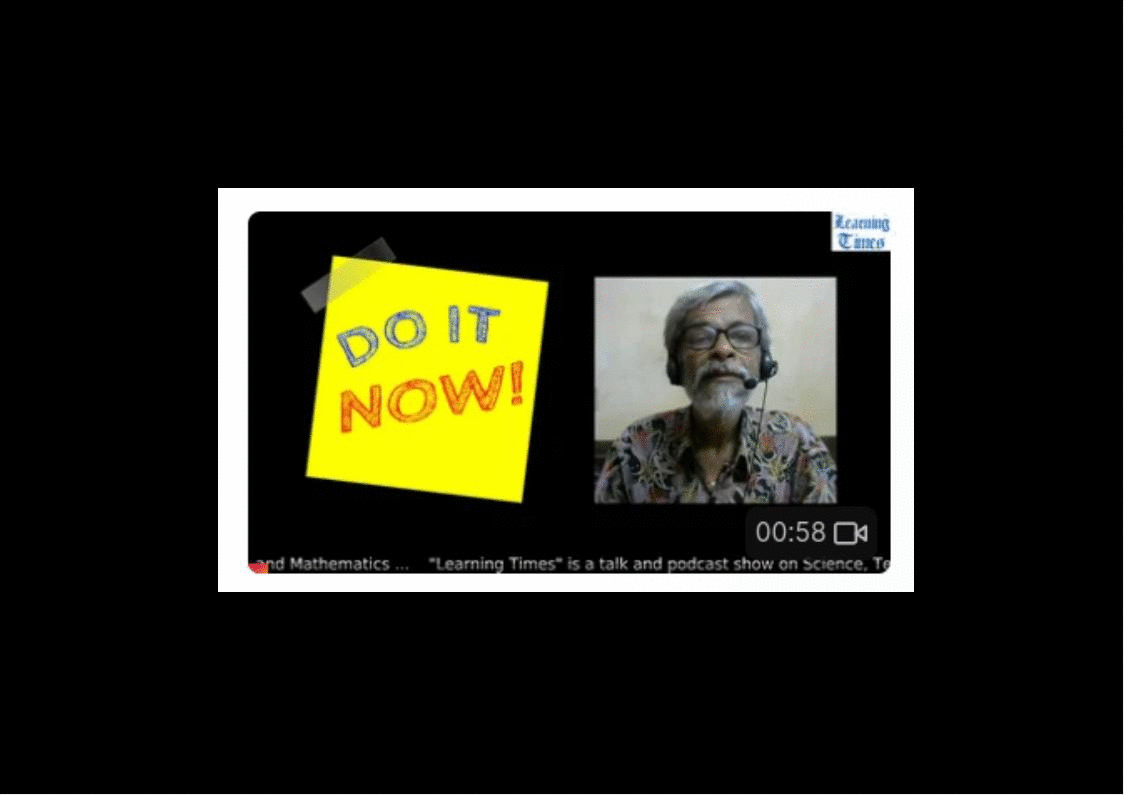 Hey there! I am Debesh, the infosecurity researcher.
I think the "Do It Now" Philosophy is the best reminder to all of us. It takes care of everything in our lives.
How often do you take little steps to implement "Do it Now?"
I admit that I failed a lot to implement the "Do it Now" philosophy in my life.
Better late than never.
I have started to embrace "Do it Now" again.
---
(1) Your every day scores in your home and for your family
(2) Your professional work that brings food to the table
(3) Your passions in music, art, and literature that bring joy to life
(4) Your daily physical exercises to keep you fit and healthy
(5) Your empathy to help other dwellers of the planet
(6) Your voice against crime, criminals, and the evils
(7) Your prayer and meditation to uplift the ethics and integrity
---
What are your steps to embrace the "Do it Now" philosophy in life?
Write those on a paper, and post them in a comment or a new post.
---
<> Based on my LinkedIn short post and video post on YouTube and Odysee.
---
Cheers!
Unity (Debesh Choudhury)

Screenshot Source
Text Copyright © 2023 Debesh Choudhury — All Rights Reserved
Join me at
YouTube, Twitch,  CashRain,  Odysee,  LinkedIn,  Twitter, Publish0x, ReadCash, NoiseApp, and Facebook.
Earn passive income by sharing unused Internet bandwidth on Honeygain and Peer2Profit.
Lead Image:  A screenshot from my Odysee video.
All other images are either drawn/created/screenshots by myself or credited to the respective artists/sources.
Disclaimer: All texts are mine and original. Any similarity and resemblance to any other content are purely accidental. The article is not advice for life, career, business, or investment. Do your research before adopting any options.
Unite and Empower Humanity.
#doitnow #lifelessons #living #learning #growth
Sep 15, 2023