An Error in My New CashRain!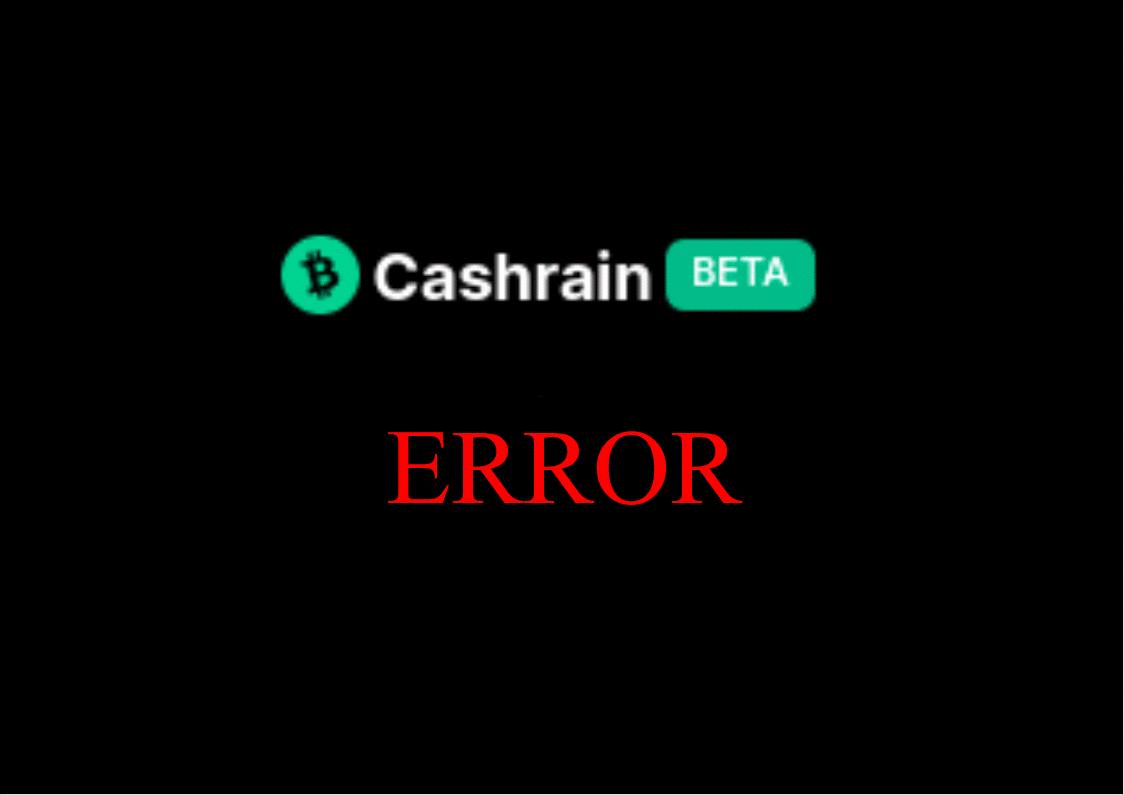 I have decided to promote my new YouTube channel.
I have created a CashRain for this purpose.
So, I inserted the YouTube handle of my YouTube channel.
It is https://www.youtube.com/@learningtimes
After I completed the payment from my BCH wallet, CashRain displayed the wrong image of the channel.

Screenshot from my CashRain
The YouTube channel logo and handle it displays are NOT correct, i.e., it displays the logo for another YouTube channel, "learningtime"

The handle of my YouTube channel is "learningtimes"
Another noteworthy point is that the CashRain registers zero entries even times is trifling away!
Screenshot from my CashRain
I am not sure whether CashRain members can join my CashRain or not!

I am not seeing any noticeable rise in my YouTube followers!
---
I have emailed the support ID of CashRain, i.e., Email: support@cashrain.com

I have included the screenshots.
I hope someone from CashRain project will look into the matter.
---
I earnestly wish somebody from the CashRain project would quickly look into the matter and provide a solution.
I may also tweet and tag Mr. Kim Dot Com.
---
After more than one hour, the display showed only one entry!

Screenshot from my CashRain
I am curious if anybody also experienced such errors in CashRain.

Or, maybe, with YouTube channel promotion, CashRain members show less interest.
Anyway, the error in displaying the wrong channel logo and name is the main error. Would it be corrected by a CashRain project staff?
---
Cheers!
Unity (Debesh Choudhury)
Screenshot Source
Text Copyright © 2023 Debesh Choudhury — All Rights Reserved
Join me at
YouTube, Twitch,  CashRain,  Odysee,  LinkedIn,  Twitter, Publish0x, ReadCash, NoiseApp, and Facebook.
Earn passive income by sharing unused Internet bandwidth on Honeygain and Peer2Profit.
Lead Image:  I created a GIF using a screenshot from CashRain and my title texts.
All other images are either drawn/created/screenshots by myself or credited to the respective artists/sources.
Disclaimer: All texts are mine and original. Any similarity and resemblance to any other content are purely accidental. The article is not advice for life, career, business, or investment. Do your research before adopting any options.
Unite and Empower Humanity.
#cashrain #error #youtube #learningtimes #personalbranding
July 24, 2023