Quality Time With Your Partner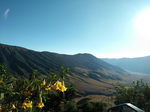 The key to keeping a relationship going is communication. In marriage, the lives of you and your partner may change if you have children. This sometimes causes you to forget how important your partner's quality time is. Some couples may forget that the most important foundation that keeps a marriage strong is not only being good parents, but also focusing on being a harmonious married couple. It is very important to maintain harmony. One way to do this is to balance the busyness of you and your partner in raising children, managing family finances, and even routines such as taking care of the house.
One of the biggest challenges in marriage is maintaining the importance of quality time with your partner, even though children are present in the midst of married life. Unfortunately, as many as 92% of couples experience conflict after having children. After the baby turns 18 months, about 1 in 4 couples show stress in married life.
The following is an idea to increase the quality time of husband and wife, But before discussing ideas for quality time for married couples, first understand that this precious time is very important in a relationship. You certainly don't want to be in a relationship that only lasts a lifetime, right? Everyone would want a relationship that continues to run smoothly and lasts until grandparents. One of the keys to achieving this is to create and increase partner quality time. Not just killing time, having quality time can also bring your relationship closer, build communication, and of course deepen connections with each other. Increasing quality time with your partner can be done with various activities. Here are some ideas that can help you improve quality time with your partner, including:
-Invite your partner to cook together
Dinner events are often used as a weapon to increase the quality time of married couples. Unfortunately, dinner time is very short, right? For a longer duration, you can start time with your partner since preparing dinner. Plan this activity in advance with your partner to get the timing right. Look for times when you and your partner are not busy or tired from previous activities. After choosing the right time, invite your partner to discuss the food menu to be made. It is during this discussion that you and your partner can take the time to joke and seduce each other.
Maybe shopping and mixing food lovingly together will add to the harmony between couples, right?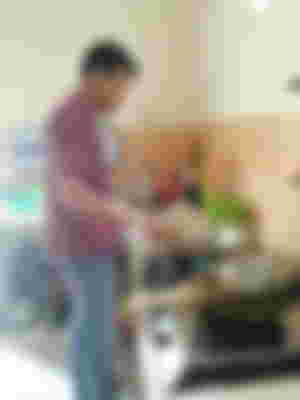 -Take time to read and watch movies together
Creating quality time for husband and wife does not only have to be in a luxurious way, such as candle light dinner or going on vacation. You can take advantage of various simple activities that you usually do everyday. One of them is reading a book or watching a movie. If you and your partner have a hobby of reading books, there's nothing wrong with using this hobby together. Take your partner to a bookstore, library, or book fair. Choose the book you want to read and find a comfortable place. So that this time can be used to be closer to your partner, try telling each other again or discussing what you read. You can also choose a book to read together. If you don't think reading is a good idea to increase quality time with your partner, don't worry. You can choose to watch movies together. Choose a movie that you and your partner can enjoy together at home. You can use this time to get closer to your partner, perhaps by holding hands or sitting back. Even though you are not active in communicating, the contact that occurs due to touch can increase the intimacy between you and your partner.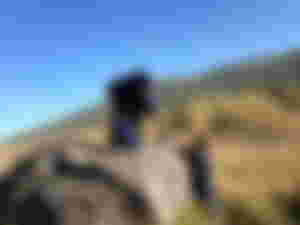 -Do sports together
Sport is not just an activity to be healthy and improve body fitness. You can take advantage of this activity with your family and of course your beloved partner. Actually, this is a very simple idea. You just need to determine the right time, choose the type of exercise you want to do, and prepare to wake up early. Types of sports such as tennis or badminton are indeed suitable to be done in pairs. However, it is possible to jog and take a leisurely walk with a partner. Isn't it wonderful to take a leisurely walk in the park and be accompanied by loved ones?
-Spend time together at night
Sometimes, you and your partner's activities for a full day are filled with taking care of children's needs to other household problems. The right time to enjoy quality time together is at night, when busyness is reduced and the child is asleep. You and your partner can spend time cooking together, a simple candle-light dinner at home, watching a movie, or maybe just chatting with your partner.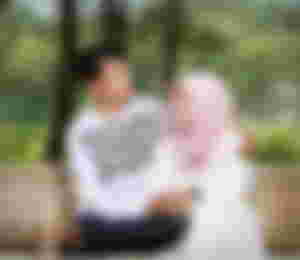 -Spending time together at least 10 minutes a day
Everyone who is married should realize the importance of quality time at least 10 minutes a day with a partner. Make this a routine that should not be missed. You can talk about each other's daily lives, listen to each other, and give your partner the attention they need. This can increase your empathy for your partner, and further strengthen the existing love relationship.
Our partner is our choice, remember the happy times and the sacred promises we made at the wedding. Don't let small problems at work or children's misbehavior become a trigger for fights, understand your partner and stay calm in all conditions so that harmony in a relationship is always maintained.