Google Drive is the most secure platform for keeping our documents.
#What is Google Drive?
Google Drive is a cloud based file storage service developed by Google. The service was launched by Google on April 24, 2012. Google Drive can be called an online file storage service, where we can upload the necessary files such as: -images, videos, documents, apps or any digital file and store it there. This will keep the information or documents we need.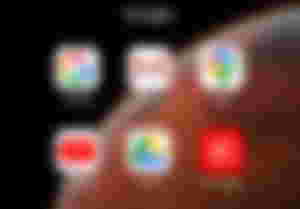 1. Images, videos, or files uploaded to Drive can be re-downloaded using any smartphone or computer and Google Drive website.
2. Until you delete the files from your Google Drive account, they will be stored in your Google account. Even if your mobile phone is stolen or your computer breaks down, your pictures or files will be safe.
3. Free storage space up to 15 GB will be provided. 15 GB, much more for storing pictures and files. So you can use them according to your needs.
4. You can share any picture or file with anyone from your own account. They can download the file through the shared link. Google Drive app is available for free for any device, such as mobile, computer or laptop.
5. Google Drive can be used both online and offline.
6. Here you can create different types of presentation files, document files, excel sheet files, etc.
7. If you are a blogger then you can take full automatic backup of your blog here for your own benefit.
8. It saves a lot of storage space on your smartphone for storing files in Google's online database.
9.There are advantages and benefits to using Google Drive, using google drive, there is no fear of losing the necessary documents, photos, videos, it can keep everything you need safe.
---