It is very important you stay in a mindset of forward thinking. Anything less is stagnant. Stagnation means you are not moving forward, which means the journey to success and for success is also not moving forward. If you are in a state of forward thinking your mind is always looking for the next step in the process. The next step in the process could be a huge step or leap forward or it could be a baby step.
The size of the step does not matter. The only thing which matters is the fact you are moving forward or in positive movement, not backward movement or no movement at all. At the end of your note taking, when a new idea hits you, end with "what is the next step? ".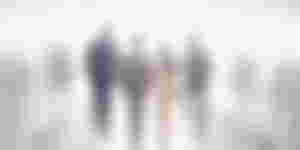 Asking yourself, "what is the next step?" is an open ended statement. The psychology behind this open ended statement is that there is something unfinished in which you need to finish. This should set in your mind you need to go back and work on or complete a task.
An unfinished task should keep the mindset open and keep the creative stream of your mind open. This creative stream should remain open until the question "what is the next step?" is answered. Again this is an open ended statement so even once the question has been answered and written down in your notepad it only leads to asking the question over again.
What is the next step?
This is how you train your mind to take baby steps without realizing the process of change in you is happening. Because we all feel lazy or unmotivated at times we need to use little tricks to make ourselves do work when we don't want to do so.
If you can create habits which are so subtle you do not feel or recognize they're becoming habits then the feeling of it being a great deal of work is not there. If we can trick the mind into believing the journey is fun, isn't hard work, and doesn't take up a lot of time then we can enjoy the process for a longer period.
Visual stimulation for the mind through "vision boarding" is a wonderful way to help imprint success in the brain.
Next Article: Vision Boarding For "True Success"
Coming Soon!
Sponsors of TruSuccessXpert