How To Make Starter Business Deals That Will Secure Your Future p1.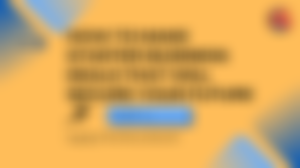 You don't have to be an expert to structure a business deal that has a good ROI Return On Investment. There are different types of ROI so be sure to know what you want out of the deal you're structuring. Not everything should be about money up front, but money is the goal for making a good business deal. I'm going to give you several tips that I've used over the years to building my business deal IQ. Also we'll go over how I used small business deals as a way to teach myself how to structure deals, where both parties feel like they've won.
Another tool you'll learn is the importance of making business deals now rather than later on in your success journey. You do not have to possess the skills of a big businessman, entrepreneur, or high level salesman in order to make a deal. You do not have to have a bank loan, a million bucks, or friends in high places to make a business deal. You do not have to have a college degree, a business degree, a certificate, or a license of a particular kind to make business deals. You can be a stay at home Mom, Dad working a full time job, student and even a member of the retirement community, and still do deals that matter to your future.
Not every business deal has to be focused on greed. If you have a skill, an idea, or something to barter, whether it is your own time or an item, practice making business deals. The art of making business deals will help you tremendously on your quest for success. At some point you are going to have to make business deals anyway if you are going to be successful. Therefore the deal-making process should be practiced often on your journey to become successful. The principles here will raise your business deal making IQ and overall confidence for creating solid trustworthy two party business deals.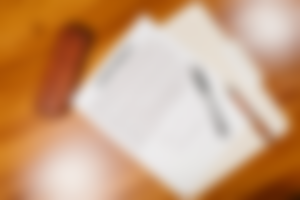 I recommend to the person who is on their journey and looking for success in life to create five business deals per year. During a one year period of time there should be at least five deals which are contractually binding, in your file cabinet or somewhere in your possession. This does not mean every deal you make has to be with someone else. Why should your target be to create at lease five deals per year? I have found that five deals keeps a good amount of positive pressure on your deal creativity. You may end up doing less than five deals in one year but be sure to focus on accomplishing five complete deals.
We can make creative deals which are binding with ourselves. Here's an example: go online and find a general contractor, specialist or sales contract. You can find these anywhere just by typing contract agreement into an internet search engine. If you cannot find it or you do not have a printer to print a contract out then go to the library and have them print one out for you. Contract copies will cost between $0.07 cents and $0.25 per page (if you cannot afford this write a simple contract by hand). There are no excuses for not working on creating a business deal contract. Take the contract you had copied and establish a deal with yourself. Contract creation may seem difficult at first crack, but it's really simple. So Don't miss a step.
When you're setting up this deal there should be no shortcuts in how you set up the deal just because it's with yourself. For example, If your creative talent is writing poetry, set up a contract between you and yourself to create three pieces of poetry each week for the next year. Whatever you think your niche, specialty, or your gift is, set up a contract agreement which has time constraints, deliverables, quality assurance etc. in a binding contract. Most banks will notarize documents free of charge and you should go this far when setting up the contract agreements.
Go into your local bank to sit down with the notary and have them notarize the contract as a binding agreement. The notary does not have to know the agreement is between just you and no other person. This is how you set up an easy contract and learn what it is to negotiate contract terms in a simple manner as a beginner. The actions you take during the business contract deal making process will help you to overcome beginners fear of deal making. When the self-contract term is completed you can publish the contents of the agreement online, and make money from the work you've done.
After you have completed setting up a contract between you and yourself then go out and set up a contract with someone else. The contract you set up can be with a close family member or close friend, and maybe there is no monetary benefit to you. There should be little importance on how much money will be made while setting up this next contract with the other person. In this case, your mind should be totally focused on gaining the experience of two party contract preparation and fulfillment... End of Part One
by: Michaelson Williams, TSX
I am the host of the True Success Xpert Podcast where I interview and sometimes am interviewed by some new age entrepreneurship. This podcast is always exciting and intriguing as the conversations cover a broad spectrum of topics.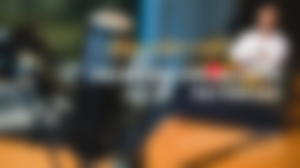 Sponsors of TruSuccessXpert