Decoding Crypto: Why Learning About Cryptocurrency Investment Trading Is Essential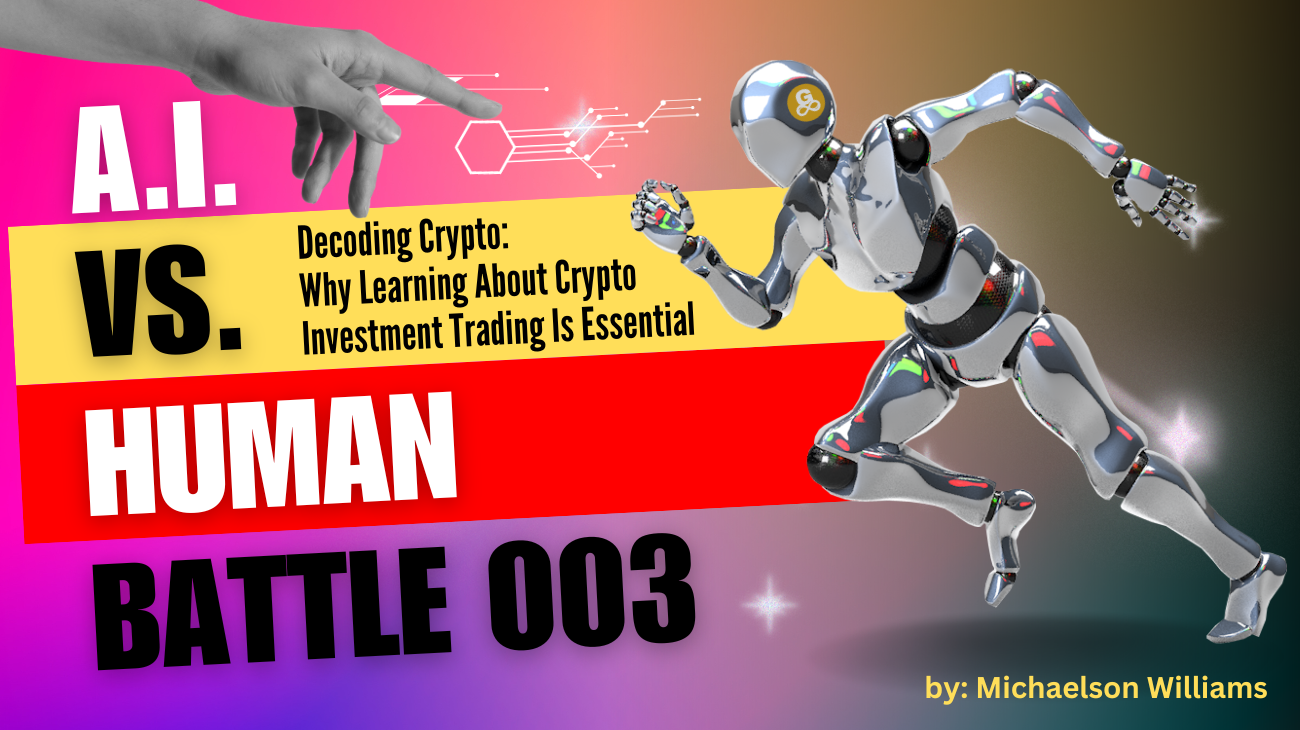 Introduction:
Welcome to the "Building Your Crypto Portfolio" course, a comprehensive guide to navigating the world of cryptocurrency investment trading. In the ever-evolving landscape of finance, crypto is not just a passing trend — it's the future. Join us on this journey to equip yourself with the knowledge and mindset needed to thrive in the crypto space.
Why Crypto Matters:
In a world where traditional financial systems are being challenged, cryptocurrency emerges as a game-changer. Waiting on the sidelines might leave you out in the cold, or worse, adopting government-backed digital currencies. It's crucial to develop a crypto investment mindset early on to avoid financial limitations in the future.
Earning While Learning:
As you delve into this course, seize the opportunity to earn up to 5000 $GPCI tokens — Goal Phoenix Crypto's native cryptocurrency. These tokens, earned through simple tasks, can be a valuable addition to your crypto portfolio. Hold onto them for 18 months, benefiting from potential value appreciation as the project grows.
Course Highlights:
Introduction: A warm welcome and overview of the course.
Creating A Successful Mindset: Understand the importance of a positive and success-driven mindset in crypto trading.
Crypto Portfolio Basics: Learn the fundamentals of building and managing a successful crypto portfolio.

From Small Fish to Giant Whale: Discover strategies to transition from a small investor to a formidable player in the crypto ocean.
Cryptocurrency Trading Tips: Gain insights into nine helpful tips for successful crypto investments.

Generational Wealth Through Crypto: Explore the potential of crypto in creating generational wealth.

Holding The Keys: Embrace the significance of holding onto your crypto assets for long-term benefits.

Unique Approach: Unlike generic courses, this program places a strong emphasis on developing the right mindset for success. "Trainwashing" techniques, positive affirmations, and mindset expansion quotes are strategically integrated to facilitate self-reflection, fostering personal growth beyond crypto trading.
Course Extras:
Incognito Wallet: Privacy Crypto Trading Exchange pDex
Bonus Section: High-Performance Person, Crypto Asset Planner, Mindset Expedition
Certificate Of Achievement
Letter From The Universe by Michaelson Williams

Meet Your Guide:
Michaelson Williams, the founder and creative director of Goal Phoenix Crypto Infinity, shares his extensive experience and insights gained from being a veteran crypto investor since 2017. His mission is to help you navigate the crypto world successfully and build a better financial future.
Conclusion:
Embark on this educational journey and equip yourself with the tools, knowledge, and mindset needed to excel in the cryptocurrency investment space. Remember, success is a journey, not a destination. With Goal Phoenix Crypto Infinity as your guide, you're not just learning about crypto — you're building a foundation for a prosperous future.
Enroll now and let's unlock the potential of your crypto journey together!
Visit our friends over at Products2ez for the very best online shopping experience.

Sponsors of TruSuccessXpert