Villain or Vilified: A Closer Look at QuadrigaCX co-founder Michael Patryn
Guys, after watching the much anticipated Netflix documentary, Trust No One: The Hunt for the Crypto King which features the rise and demise of QuadrigaCX CEO Gerald Cotten, a film which I personally found to be underwhelming and lacking in substance, I've been thinking about another key player connected to this story, Michael Patryn. And even though Patryn may argue that, as far as this case goes, that he is more vilified than villain, I'm not entirely convinced. Let's discuss.
I posted a review of the Netflix documentary which contains some spoilers last week in the article: Trust No One: Netflix documentary examines the rise and fall of Canada's Crypto King, and I indicated in that post that a lot of the key players who might have helped to add color to this story, among them Michael Patryn, were not adequately featured in the documentary. This even though Patryn has been out and about, continuing to function in the crypto space, and even giving media interviews.
In the Netflix documentary, however, while Patryn is mentioned and allegations of his criminal past highlighted, I felt like the information shared was more for shock value and sensationalism and it didn't really get into the role he allegedly played or didn't play in the building up of the QuadrigaCX crypto empire.
The documentary also didn't exactly capture or even question, in my view, what Patryn knew while he was there and the circumstances surrounding his departure, if they were at all related to the company's eventual collapse.
Now guys, Patryn claims to have left QuadrigaCX immediately after a falling out with Cotten in 2016, but there's no substantial information about that falling out.
Usually, when people at senior levels of an organization sever ties with that organization, there is an announcement about their departure- either from the individuals who are departing or from the organization. This is under normal circumstances.
In extraordinary circumstances where there are *fundamental* differences about the operations of a company, and where professional reputations may be at stake, a statement about the departure is automatic. Yet, in the case of Patryn and QuadrigaCX, however, there's almost no evidence that any announcement was made. And so it begs the question, if not, why not, given the supposedly bitter falling out between the two parties.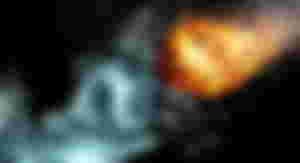 To me, getting some insight on that missing information would have been so much more substantial than clips of an acquaintance of Cotten's talking about his impression of Patryn because he didn't seem nerdy enough or because his jokes weren't funny.
In the documentary, while there were conjectures that maybe Michael Patryn had a criminal past and that he could be linked to an Omar Dhanani who spent time in prison in the US for fraud, this wasn't actually confirmed on the show. Much of this information is readily available online. And so, as I said, guys, I was underwhelmed.
Guys, late last year around November, I invested a fair sum of money into a crypto project that I expected would have performed well. It was the Wonderland project, a decentralized reserve currency protocol on the Avalanche network co-founded by high profile developer Daniele Sestagalli. I loved the project.
It turns out though that Sestagalli's partner, Wonderland's co-founder and the project's chief financial officer was none other than Patryn himself going by a pseudonym, OxSifu. I'm guessing he felt that very few people would trust him with their funds if they knew who he was given his past affiliation with QuadrigaCX.
Of course, Patryn also known as Omar Dhanani was doxxed, and after he was, Sestagalli tried to make the case that a person's past didn't determine their future and he argued that Patryn should be given a "second" chance. Needless to say though, since this wasn't exactly Patryn's second or third chance, investors ran for the hills once his identity was revealed and the price of the tokens I had invested in plummeted.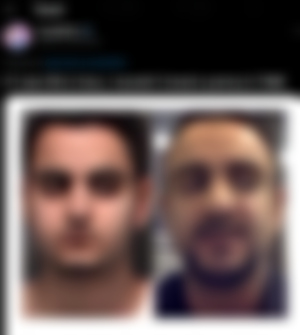 I was out a fair sum of cash and I was not happy about it.
The thing is though, during this ordeal, Patryn gave at least one interview to the Defiant, and he came clean about at least some elements of his past.
Among the allegations he faced were:
He was linked to an online scam site, Shadowcrew.com which cost consumers over $4 million.

He was linked to a money washing site, Midas Gold; and another financial scheme, VFS Network.

It was also alleged that he met Cotten on a scam forum called TalkGold and investors do not trust his relationship with QuadrigaCX.
Patryn appears to have confirmed that:
He committed credit card fraud in 2001, for which he paid $35,000 in restitution.

He sold an early form of digital currency to criminals in 2003. For this act, he was arrested and served 18 months in prison for conspiracy.

He was investigated for allegedly trading with Quadriga customer funds at Bitmex and the funds were temporarily frozen until the authorities recognized the legitimacy of his claim to the funds.
Patryn also reportedly reiterated his innocence in QuadrigaCX debacle during his interview with the team at the Defiant, by pointing to the completed review published by the Ontario Securities Commission (OSC) which supported his stated position that he was not involved with QuadrigaCX after 2016.
The OSC report stated that: "From 2016 onwards, Cotten was in sole control of a company that had hundreds of thousands of clients and transacted over a billion dollars of fiat currency-denominated assets and over five million crypto asset units. He ran the business as he saw fit, with no proper system of internal oversight or controls or proper books and records."
And so, the point I'm making, guys, is that while Netflix was putting together this documentary, finding key players, conducting interviews, etc., Patryn was around and functioning in the crypto community. He was co-founding Wonderland. He gave at least one media interview. And the fact that he could have so easily dusted himself off and started over is disturbing, isn't it? Did you see his smug Twitter retweet after the Netflix documentary went live?
Given his closeness to this case or to Mr. Cotten in the years prior to 2016, there were questions Patryn may have been able to answer. And even if he refused an interview, then that should have been noted, that the offer was extended to Patryn and he refused. To me, even that statement adds to the color of the film, you know what I mean?
Now listen, I'm no sleuth. I don't know what actually happened or did not happen leading up to QuadrigaCX's bankruptcy. I can't speak to Cotten's character or his state of mind in the year and months preceding his untimely demise. I can't speak to the state of his health. My point is none of the people featured on the show could either.
And so, is it possible that Patryn has been vilified because of his criminal past and his association with Cotten? Maybe. But to know that one would have to know a little bit more about their association. One would need to know exactly what their original association was, how they came together to form QuadrigaCX, how much Patryn knew about the operations of the organization when he was there, and if Cotten was already misappropriating funds from QuadrigaCX and funnelling monies to other centralized exchanges while he was there, etc.
There's a lot I'd like to know guys, and so, as to Patryn's innocence, I don't know.
I hate to label someone without absolute evidence, I genuinely do, but there are so many questions I wish he would agree to answer. It seems a bit of a slap in the face to the 76,000 clients of QuadrigaCX who were affected that he should be able to continue on with his life and business when so many others lost everything on a business venture he co-founded, and continued to endorse indirectly even after he left in 2016 by remaining silent about his departure and non-involvement with the organization until the mess hit the fan.