UK to embrace stablecoin as EU introduces crypto regulation and US makes $34 million crypto bust
So guys, while the European Union was introducing more stringent regulation at the end of March aimed at clamping down on anonymous cryptocurrency transactions in its member economies, the United Kingdom was putting in its bid to be the hub for innovation and digital payments, moving to introduce regulation recognizing stablecoins as a means of payment and even announcing plans to mint its own NFT. 
Meanwhile, over in the US, the government continues to go after hackers and scammers, this time seizing $34 million worth of crypto tied to dark web activities.   Let's discuss.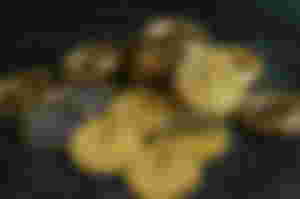 On March 31st, the European Union introduced new regulation aimed at outlawing anonymous transactions, including those from self-hosted wallets.   This new rule applies to transactions of any size. And while, according to CoinDesk, there was some resistance, with the right-leaning European People's Party condemning the regulation as a "de facto ban on self hosted wallets", 93 EU lawmakers voted in favor of the legislation proposed to "strengthen EU rules against money laundering and terrorist financing".  
Ernest Urtasam, co-rapporteur for the EU's Committee on Economic and Monetary Affairs, was one Member of the European Parliament in favor of the revised legislation. He was quoted on the website of the European Parliament as saying: "Illicit flows in crypto assets move largely undetected across Europe and the world, which makes them an ideal instrument for ensuring anonymity."  
This argument, however, has been refuted by many in the crypto community.   In a blog post on March 27th, titled "Making your voice heard ahead of Thursday's critical EU vote", Coinbase's chief legal officer, Paul Grewal registered his concern, describing the regulation as bad law driven by bad facts and pointing out that the move would "unleash an entire surveillance regime on exchanges like Coinbase, stifle innovation, and undermine the self-hosted wallets that individuals use to securely protect their digital assets."  
Grewal argues that, given the fact that cryptocurrency transactions are transparent and recorded on a public ledger,  it is generally untrue that criminals choose cryptocurrency as a default means to hide illicit activity. He points out that cash remains the most popular way to hide illicit activity while law enforcement "can track and trace digital asset transfers with advanced analytics tools" which does not require imposing upon the privacy rights and expectations of wallet holders.   
On that note, guys, just yesterday, the US government announced that it had successfully seized $34 million worth of crypto tied to dark web activities.
Here's how that went down: Law enforcement agents observed that a South Florida resident, unnamed, was raking in millions with an on-line alias on the dark web, right?
Accessing the dark web via TOR, in an attempt to conceal his IP address, this individual made over 100,000 sales of things like hacked online information for Netflix  and HBO and other illicit items. Pretty underground, right?
And then, the resident attempted to launder the cryptocurrency by using tumbling services and chain hopping which is basically jumping between cryptocurrencies really quickly or using privacy coins to lose trackers and then sending the crypto in random increments to a designated wallet at random times. Like a magic trick with coins, right?
This individual did all that and then law enforcement agents caught up with them. So, I mean, if you look at this case, you'd maybe, probably, sorta understand the point Coinbase was making in its criticism of the EU ban, right?
Anyways, forgive me, I digress.
Crypto exchanges have to notify authorities whenever a consumer receives over 1000 euro in crypto from a self hosted wallet.

All transfers of crypto assets will have to include information on the source of the asset and its beneficiary. This includes transactions from unhosted/ self-hosted wallets. To reiterate: no minimum thresholds.

In addition, unregulated crypto exchanges will be cut off from traditional financial systems.
It should be noted that, according to a statement on the European Parliament's website, "The aim is to ensure that crypto transfers can be traced and suspicious transactions blocked. The rules would not apply to person-to-person transfers conducted without a provider, such as bitcoins trading platforms, or among providers acting on their own behalf."
 Businesses and services involved in crypto-assets, however, must verify  the source of the asset is not subject to restrictive measures and that there are no risks of money laundering or terrorism financing before making the assets available to beneficiaries. 
The European Parliament is expected to vote on the final shape of the legislation during its plenary session in April.
 Over in the UK, even as the Financial Conduct Authority orders crypto exchanges and companies offering crypto products and services to register with the regulator, the British treasury is announcing that some stablecoins may soon become recognized forms of payment as the country, increasing public confidence in using the digital currencies. This as Britain makes its bid to become a hub for digital payment companies.  
The British Treasury also plans to consult on regulating other digital currencies later this year.  
Chancellor, Rishi Sunak explains, "We want to see the (cryptocurrency) businesses of tomorrow- and the jobs they create- here in the UK."  
Sunak believes that effective regulation can increase confidence and lead to long term investments.  
According to a Reuters article, the UK finance ministry explained that this approach will ensure convertibility into fiat currency, at par and on demand and that the Bank of England would regulate systemic stablecoins. Further, the Royal Mint has been instructed to create an NFT for Britain which is to be issued by summer.   
Well, my friends, what do you think of these developments?
Do you support the EU's proposed regulation? Do you think it will have the desired effect of providing the stability that the market needs while encouraging innovation, or do you think it will result in stifling digital innovation in Europe? Do you think that this proposed regulation is an absolute invasion of privacy?  
And what do you think of the developments in the UK? What do you think of the plans for Britain's stablecoin regulation and introduction of an NFT? Do you think these are major moves or are you still wary of other regulations? I'd love to hear your thoughts.  
Well, friends, I'm off again in search of another story. Until we meet again, please remember to be safe.
Arrivederci!  
This article was first posted on Publish0x where I write under the pseudonym I-HODL.