Kucoin Cloud Mining Is Back! Is It Still Worth It?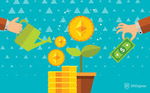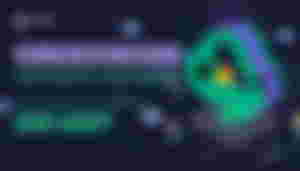 As an avid crypto enthusiast and HODL-er looking for ways to expand my avenues of passive income, the idea of cloud mining has always appealed to me. I was very excited when the first phase of Kucoin Cloud mining launched; I wasted no time in subscribing to it. 2 weeks down the road I have written an article reviewing my earnings and calculating the profitability of the mining plan, which you can check out in my article here. The 3rd phase of Kucoin's Bitcoin cloud mining plans have launched today, much to my excitement! As such, I will be providing a follow-up review of my earnings from the first phase of Kucoin's cloud mining service thus far, so that you can make an informed decision on how worthwhile is this mining plan.
I purchased a 180-day mining plan with a 5T hashrate from Kucoin, which commenced mining on 9th March 2022, at a cost of 116.7USDT.

My earnings so far of 41 days are summarized below.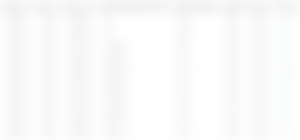 Displaying this in a graphical format gives the following graph.

The apparent increase in my mining income on 16th April 2022 was due to the fact that I had chosen to utilize my prepaid USDT to pay for electricity fees, instead of having it deducted from my mined BTC. Speaking of electricity fees, it is quite a significant factor to take into consideration, as detailed in my previous article here.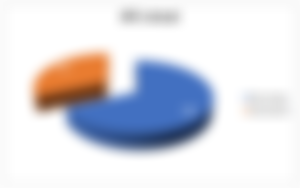 I have, in total, mined for 41 days. For the purpose of calculation below, I will exclude the last 2 days of mining whereby my electricity fees were prepaid by USDT.
As such, total BTC mined over 39 days = 0.00058972 BTC
Cost of my mining plan for 39 days = (39/180) x 116.7 = 25.285 USDT
Given the current BTC price of $39000, earnings of 0.00058972 BTC translates into 22.99 USDT. This does not seem profitable when compared to the cost of my mining plan for the same duration of time (25.28 USDT), having taken into account electricity fees.
As such, we can conclude that the profitability of this mining plan largely depends on the price of BTC, as a relatively fixed amount of BTC is earned per day regardless of its market price.
Dividing the cost of my plan by the amount of BTC mined gives 25.285/0.00058972 = 42,876.
In other words, for my mining plan to become profitable, BTC needs to break above $42,876.
Kucoin has launched its 3rd phase of cloud mining plans today, apparently running on a new miner, the Whatsminer M30S++.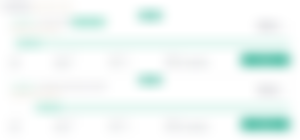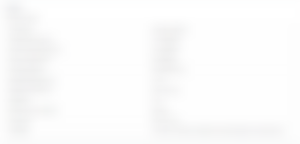 The projected yield is somewhat lower than when the first round of plans were launched, likely due to a decline in the price of BTC since then.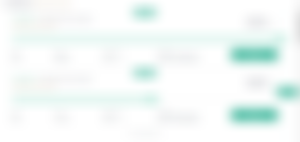 Electricity fees account for a significant deduction of the earnings. When the price of BTC drops, the amount of BTC used to pay for electricity fees increases.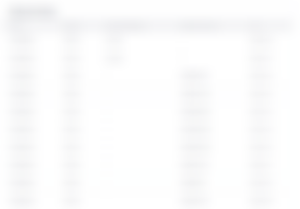 Note that the amount of BTC used to pay for electricity fees increases when the price of BTC dumps.
Hence, a strategy would be to pre-pay for electricity fees in USDT, which can be done throughout the course of the mining plan, or only toggled on when the price of BTC is low. To opt for electricity fee deduction in USDT, firstly ensure that you have sufficient credit balance in USDT, which you can top up under the "Electricity Management" section of your dashboard as shown below. On average, electricity fees amount to 0.3 USDT per day.

Once you have recharged your pre-paid funds, head over to "Orders" on your dashboard, and note the electricity fee deduction toggle on the lower right corner.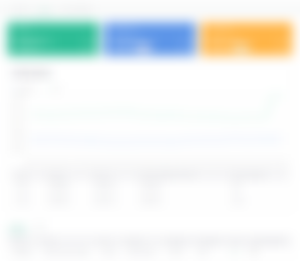 Turning this toggle off deducts electricity fees from the pre-paid USDT; and vice versa.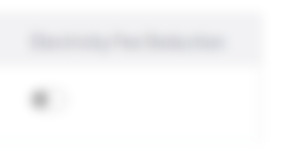 Sign up for Kucoin here, if you don't already have an account.
Go to Cloud Mining > Select the corresponding product > Click Buy Now > Enter the amount of hashrate to purchase > Select whether you want to prepay the electricity fees > Submit the order > Click Pay > Complete verification > Complete the payment.
In conjunction with the launch of its new mining plans, KuCoin has also organized a Cloud Mining Quiz, that takes place from 09:00:00, 04/13/2022–15:59:59, 04/21/2022 (UTC). 10 qualified users will be randomly selected to win a share of 200 USDT. The quiz turned out to be rather tricky; a few questions required some experience with Kucoin Cloud Mining plans, for which you can find the correct answers below.
Click here to join the quiz.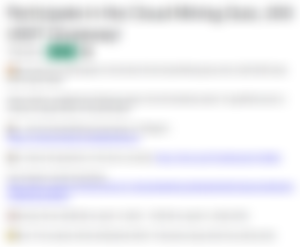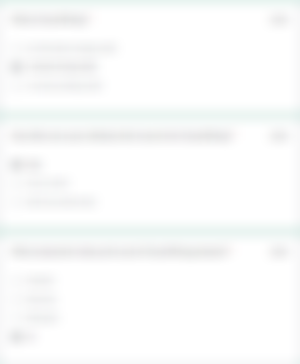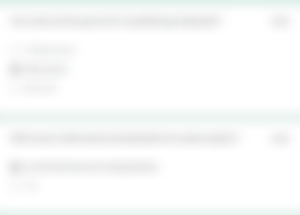 Cloud mining is an interesting way to acquire BTC; cloud mining plans being offered by Kucoin, a reputable cryptocurrency exchange, is worth checking out indeed.

However the profitability of the mining plans depend largely on the performance of BTC, as a relatively constant amount of BTC is mined per day, irrespective of the market prices.

When the price of BTC dips, a larger portion of it is used to pay for electricity fees; hence it may be a good idea to pre-pay electricity fees with USDT, especially during times when the market is low.

In my experience of cloud mining with Kucoin, using the Antminer S19j Pro offered in the first phase, the price of BTC needs to stay above $42,876 for the mining plan to become profitable. However the performance of mining plans using different miners may vary; hence the same might not hold true for this current 3rd phase which utilizes the Whatsminer M30S++.
For more information, check out my previous articles below!
Introduction to Kucoin Cloud Mining
Review of Kucoin Cloud Mining, 2 Weeks Later
On a side note, if you are looking for safe ways to generate reliable passive income, Cake DeFi is a solid option, offering the finest of staking, liquidity mining and lending services! Cake DeFi is now offering an upsized signup bonus of $40 until 25th April 2022 for new users who pass KYC verification and invest a minimum of $50 into lending/ staking/ liquidity mining freezer for at least 1 month. Check out my article here to find out more!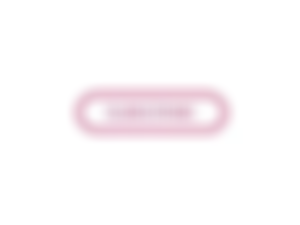 As always this is not financial advice! But simply investment platforms I have invested in and have found worthy of sharing with. Do your own research before investing and never deposit money you cannot afford to lose. Feel free to ask me any questions below.
If you liked this article, follow & subscribe!
Check out the following trustable platforms!
🎁 Honeygain A passive income app to earn money off your unused internet bandwidth. Get $5 for free, no investment required.
🎁 Cake Defi A one-stop investment platform that bakes passive cashflow at APYs of up to 200%! Get $30 in DFI with a $50 deposit.
🎁 Nexo The world's most advanced, regulated digital assets institution offering instant crypto loans, daily earning on assets, exchange, with services in 40+ fiat currencies in more than 200 jurisdictions. Get $25 with a $100 deposit.
🎁 Celsius A fintech platform offering interest-bearing savings accounts, borrowing, and payments with digital and fiat assets. Get $50 in BTC with $400 deposit.
🎁 Hodlnaut A robust Singapore-based crypto lending and borrowing platform founded in 2019 that generates passive cashflow from your idle cryptocurrency. Get $30 in USDC with $1000 deposit.
🎁 Cabital Earn up to 12% interest rates on crypto, without the crazy.
🎁 BlockFi A cryptocurrency exchange and wallet. Get $10 with $100 deposit.
🎁 Kucoin One of the largest cryptocurrency exchanges.
🎁 Huobi One of the largest cryptocurrency exchanges.
🎁 MEXC One of the largest cryptocurrency exchanges.
🎁 Crypto.com A cryptocurrency exchange app based in Singapore. Get $25 in CRO on staking for a Ruby card.
For Malaysian investors
🎁 Stashaway Get free investing for 6 months!
🎁 Wahed code 'KENLIE1' RM10 signup bonus
🎁 Capbay P2P code '8879c6' RM100 signup bonus
Connect with me Medium | Read.cash | Youtube | Telegram | Twitter | Linktree