How To Earn Passive Income of Up To 200% APY with Cake DeFi: A Tutorial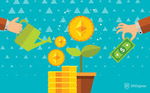 Warren Buffet once said "If you don't find a way to make money while you sleep, you will work until you die." It's often said that the average millionaire has seven streams of income.
Introducing Cake DeFi, a reliable all-in-one investment platform that lets you generate high returns on your cryptocurrency, generating passive cashflow so that you can sit back and relax. Cake DeFi has a long-standing reputation and fantastic rating on multiple review sites including trustpilot and many others, having garnered the trust of many a happy users like myself.
Cake DeFi scores highly on trustpilot — read on to find out why!

To fully maximise the user experience, ensure that you have already completed advanced KYC verification and enabled 2 factor authentication, which can be easily done with Google Authenticator.
Logging into Cake DeFi brings you into an overview of your current asset holdings, total rewards earned and daily cashflow. Earnings from staking, lending, liquidity mining, freezer and referrals; as well as current asset allocation are nicely represented in a graphical format for easy interpretation. Scrolling down the page reveals details of your cryptocurrency assets in terms of its allocation and total value.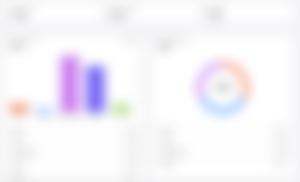 Comprehensive summary of account holdings in Cake DeFi dashboard
The first step to beginning your investment journey is to deposit coins into Cake DeFi. In this example, I will be using Bitcoin to illustrate the deposit process. Simply click on deposit and select your desired transfer network.

Do ensure that the selected transfer network is correct, or your assets may get lost in transit. The deposit address is displayed in the form of a QR code or text which can be copied to the wallet from which you would like to transfer your assets. Once the deposit has been initiated, simply wait for the deposit to appear in your Cake DeFi account, which can take from a few minutes to hours depending on the blockchain traffic and transfer network used.
You may also consider depositing DFI (defichain) from an exchange like Kucoin, as DFI being the native currency of the defichain network, is extensively used in many services that Cake DeFi offers; although DFI can also be easily swapped from other cryptocurrencies that you choose to deposit in Cake DeFi.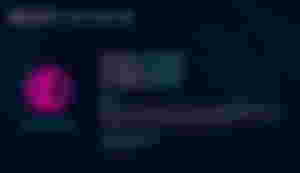 Alternatively, you can buy crypto with your Visa or Master Card via Transak or Banxa at competitive rates.
Now that you have some cryptocurrencies, it is time to put them to work so that you can sit back and relax!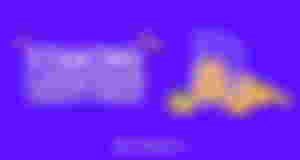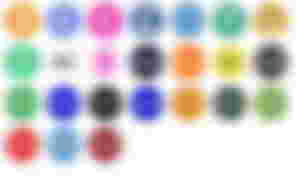 Liquidity mining is a key element of Decentralized Finance projects, where participants contribute their cryptocurrency assets to a liquidity pool, to facilitate trading and provide liquidity for users who want to do a swap of cryptocurrencies on the decentralized exchange. Liquidity mining offers high returns of up to 200% annual percentage rates, depending on the price of DFI. Navigate to liquidity mining in the Cake DeFi website. Scrolling down the site reveals a list of liquidity assets currently owned on Cake DeFi, with its current standing value. The full list of liquidity pairs can be found further down, which reveals its corresponding annual percentage rates, primary token price and total liquidity. There are a number of pools available, such as the bitcoin-DFI pool, USDT-DFI pool, ethereum-DFI pool and so forth.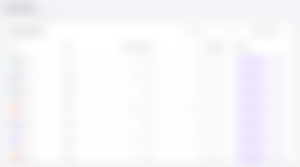 An exciting new addition to this list of liquidity pools are decentralized assets, which combine the best of both worlds of the high yields of liquidity mining with the ability to indirectly invest in conventional stock markets, like Apple, Google, TESLA, the ARK Innovation ETF, the S&P 500 ETF Trust Fund and more.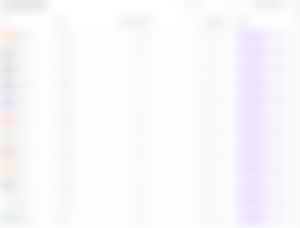 Rewards are paid out mainly in DFI, twice a day. You can choose to auto-stake the DFI rewards, so that interests can be compounded.

Liquidity mining requires an equal amount of both assets involved in the pool; if you do not have any asset of interest, simply use the decentralized exchange or DEX to swap coins into your desired cryptocurrency. Clicking swap brings up the Defichain swap page, which allows you to swap between any coins, hassle free.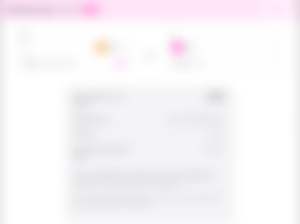 The swap is usually processed within 1 hour by the defichain network, but this may extend longer if the network is congested. A reasonable 0.5% fee is charged by Cake DeFi for the convenience of swapping coins on the website itself, to save the hassle of having to withdraw DFI to the Defichain wallet to perform the then sending it back to Cake DeFi.

Using the bitcoin-DFI liquidity pool as an example, you will require equal amounts of both bitcoin and DFI to join the pool. Assuming you have 1 bitcoin, you will have to convert 0.5 bitcoin into 7292 DFI.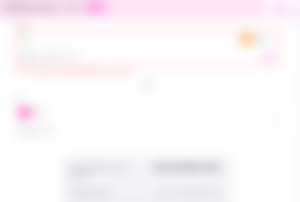 Click on review swap, and confirm the transaction by entering your 2 factor authentication code, and wait for the transaction to be processed.
Now that you have equal amounts of both cryptocurrencies, you are ready to join the liquidity pool. Simply click on add liquidity, and specify the amount of bitcoin or DFI that you would like to contribute, and the system will automatically calculate the corresponding equal value of the other coin that needs to be entered into the pool.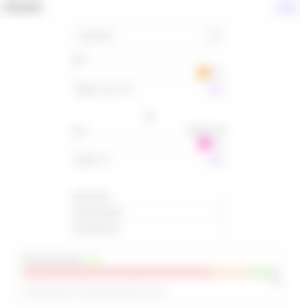 Take note of the DEX-market price stability index which gives a marker of the current stability of the liquidity pool — the higher the index, the more shares you can get for the same amount of coins. I usually wait for the DEX stability to be high or near to 100% before adding liquidity.
Alternatively, access the simple mode which requires only 1 cryptocurrency to be added; in this case, adding the original 1 bitcoin from the earlier example into liquidity mining will automatically execute a swap transaction to the required DFI amount, for entry into the liquidity pool. The rest of the steps are otherwise the same.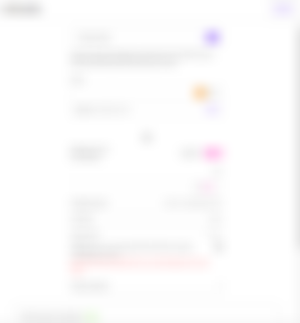 An exciting new addition to the list of liquidity mining pools are decentralized assets! Indirectly invest in and ride on the share prices of assets on the conventional stock market, like Google, Apple, Tesla among many others.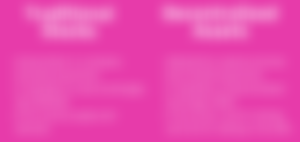 A comparison between traditional and decentralized stocks. Image taken from the defichain blog.
To participate in liquidity mining using decentralized assets, you will need dUSD, which is a stablecoin in the defichain network pegged to the value of the USD. You can swap from any coins to dUSD and the decentralized asset of your choice as shown earlier, and then proceed to add to the corresponding liquidity pool.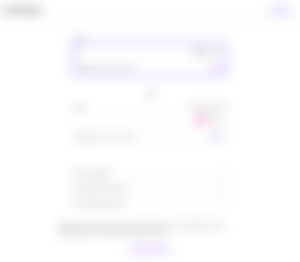 Zero width embed

Staking is a way of earning handsome interests by holding onto your crypto assets in a staking pool, in a way quite similar to your savings account, but at a much higher interest rate! Staking in Cake DeFi can be done with DFI, the native coin of DeFiChain currently offering an annual percentage yield of 38.2%; and DASH, albeit at a lower annual percentage yield of 5.4%. There are no fixed terms involved with the regular staking.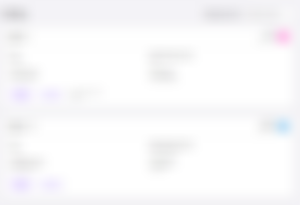 To stake your assets, simply click stake, select the cryptocurrency of your choice, and indicate the amount of coins that you would like to stake. Staked assets can be removed at anytime without penalty using the unstake function.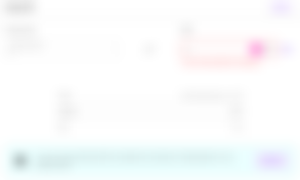 Cake DeFi also offers lending services, allowing you to earn a passive income on your bitcoins, ether, USD Tether as well as USD Coin.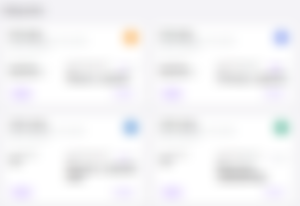 Your capital and returns are fully guaranteed and risk-free, with possible bonuses if the spot price of the asset exceeds a certain amount. Each lending batch runs for 28 days, starting and ending on a Friday. Once you choose to participate, your BTC / ETH / USDT / USDC will be locked into options contracts for the next 4 weeks. After the 4-week period of the batch, you will have the option to automatically enter the next batch (to generate automatic compound interest), withdraw only your return, or withdraw your entire principal and your return back into your account.
Scrolling down the page reveals the ongoing batches and their progress, with a summary of the details of the batch like the starting value, target APYs, and actual APYs. To enter a lending batch, simply click on the desired lending batch and indicate the amount of asset that you would like to allocate for that specific batch. The starting and ending time of the batch is specified. When the current batch expires, you have the option to either auto compound both returns and capital or only the capital into the next lending batch, or you may choose not to auto enter at all into the next batch.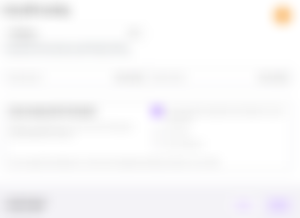 The Freezer can be likened to a loyalty programme that rewards users for committing funds to Cake DeFi for a certain period of time, ranging from 1 month up to 10years. It is available for funds allocated to the Staking & Liquidity Mining products.
The regular freezer gives you up to an 85% rebate on the fees Cake DeFi takes. The 5 year and 10 year DFI Staking on the other hand locks the funds on the DeFiChain blockchain itself, giving users up to 2x the regular staking rewards depending on the tenure, translating to an impressive annual percentage yield of up to 100% for a 10 year staking period! Do note however that once frozen, assets cannot be unfrozen or withdrawn until the tenure has been completed.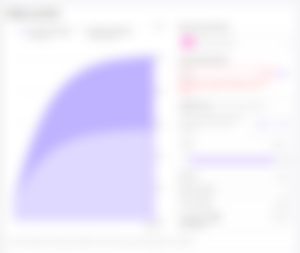 The Freezer on Cake DeFi
Cake DeFi is currently running a lunar New Year promotion until 10/2/2022, where frozen assets of at least 1 year duration can earn a 7% bonus DFI, up to a maximum of $88 in DFI!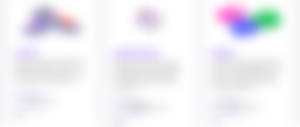 Wrapping up, all 3 core services of Cake DeFi cater to different investment appetites and preferences.
- Lending offers a low risk guaranteed capital, but with a fixed tenure.
- Liquidity mining offers flexibility and high yields, although at the risk of impermanent losses, which will be covered in future articles.
- Staking is a low-risk, high-yield solution to earn great interests on DFI, the native coin of the defichain network.
Whichever service you avail and prefer, rest assured that Cake DeFi is a trustable and reliable one-stop platform to generate passive cashflow, so that you can spend your time to focus more on the things that matter in life. Sign up today and start enjoying passive income!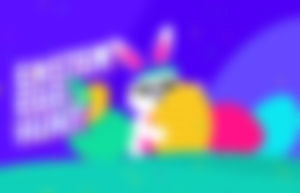 In conjunction with the recent Easter Egg Hunt organized by Cake DeFi, receive an additional $10 extra on top of your $30 bonus when you sign up here and deposit at least $50 in supported assets. That's an impressive instant 80% ROI on your first investment!
View a step-by-step tutorial below on how to generate passive cashflow with Cake DeFi!
Watch the following video taken from the DeFi Chain YouTube channel that gives a comprehensive introduction to decentralized finance and its many potentials!
~
This post was originally published on medium by me
As always this is not financial advice! But just some cryptocurrency investment platforms I am currently using and have found worthy of sharing with. Do your own research before investing and never deposit money you cannot afford to lose.
Feel free to ask me any questions below.
If you liked this article, follow & subscribe: https://medium.com/@cybery
If you would like to see more content like this, you can support me by using one or more of my affiliate links below:
🎁 Cakedefi Get $50 with $50 deposit
🎁 Nexo Get $25 with $100 deposit
🎁 BlockFi Get $10 (US)/ $40 (non US resident) with $100 deposit
🎁 Celcius Get $50 in BTC with $400 deposit
🎁 Kucoin
🎁 Huobi
For Malaysian investors
🎁 Stashaway Get free investing for 6 months!
🎁 Wahed referral code 'KENLIE1' RM10 bonus
🎁 Capbay P2P referral code '8879c6' RM100 bonus
Connect with me on
💡 Medium
💡 Youtube