Meet Cookie, my furbaby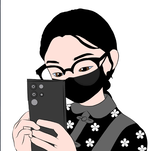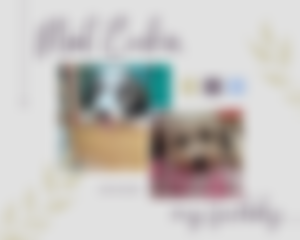 Meet Cookie, my furbaby
Her birthday is July 14, 2021. She is a nice dog that behaves like a baby at times. She was 3 months old when my uncle brought her home. To be honest, the last time we saw a dog, we were terrified. We are still terrified if the dog is from another family and is large.
We love having a dog in our family, and she is so adorable that she relieves some of our stress, but we don't always understand what she needs.
She occasionally doesn't want to eat. When she tries a chicken breast, she refuses to eat anything else, even her feeds. My uncle feeds her that, so the next day she doesn't eat her meals. It will be our first time having such a type of pet, and it is very pricey. more expensive than I am. Because my younger sister is still a student, she does not have the money to care for Cookie.
Her meds and vaccines are very pricey. I'm not sure whether the other vet is located somewhere else in Laguna. When she requires a vaccination, we look for a PAHA-certified veterinary clinic. Her previous veterinary clinic at my uncle's place is PAHA accredited, which is the reason I told my sister we needed the same clinic with the same vaccines.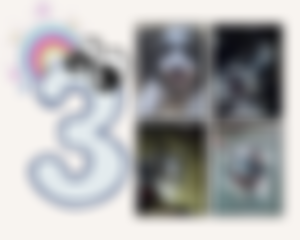 My auntie had a dog once, and she took it to a nearby vet clinic, where it became ill and died a few days later. It is so unfortunate that her pet was killed by a cheap vaccine. That's why I looked for a PAHA veterinarian clinic, and I discovered two. When we went to the first clinic, the doctor stated she needed a vaccine plus an anti-rabies injection because we didn't know what her next vaccine would be. Fortunately, the next day, when we went to the first clinic, we arrived late because of the heavy rain, so the doctor was already out. That's why we travel to the second vet clinic, which is a little further away from my home, but their doctor is wonderful since she explains Cookie's next vaccine, which isn't anti-rabies as the first clinic offered. She claims it isn't since she still needs two immunizations, a 5 in 1 and a 6 in 1. after the anti-rabies. I recall the vaccinations, including COVUD vaccines, which is a good thing. We located her real doctor after the first doctor left early. It is quite costly, but she is now healthy. She has had no side effects.
Time has passed. Her attitude is making her act like a baby. My brother trained her to cry; at first, she remained in her cage, but my father later realized that her views had changed since she felt free to run and wander about the home. That's how we got her out of her cage. She still pees inside at first, but as she grows older, she wants to go outdoors and pee and poo. Sometimes she doesn't want to pee; she simply likes to go outside and run and run, hunting for frogs on the balcony.
She adores frogs and wishes she could bite them. One day, her tie accidently came undone, allowing her to go to the end house at my auntie's house. There are a lot of dogs there, which is why she goes there; she wants to play with them. But they are huge dogs, and I remember one of them going upstairs and scaring a tiny puppy, it was very hilarious. When my sister and brother take her, she is filthy and gasping, so she takes a wash afterwards.
This year is also the first time we go to the grooming, The first time we went to the neighboring clinic, the groomer said she has to cut all her hair. At first, we did want to because her hair is so cute and we like to cut her nails alone, but the groomer is not like the groomer that I usually watch on Youtube. He did not know how to trim a young puppy's hair, so he turned her hair off. They referred to it as a "puppy cut". She appears to be quite slender.
The picture below shows her when she grows her hair. The black one is gone.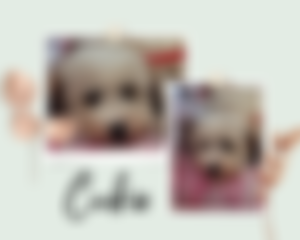 And the latest discovery for her is that she farts when she is sleeping, because she now sleeps in my bed, and every night we have a thunderstorm and heavy rain.
That's all the story about Cookie, my furbaby.