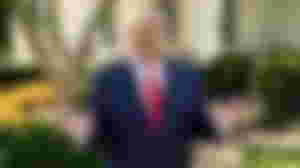 US President Donald Trump has completed his course of treatment for Covid-19 and can return to public engagements this weekend, his physician has said.
Dr Sean Conley said the president had responded "extremely well" to medication and had "remained stable".
Mr Trump later said he would probably take another Covid test on Friday and hoped to hold a rally over the weekend.
The president earlier pulled out of next Thursday's TV debate with Democratic rival Joe Biden.