Newscrypto is opening up to another payment medium which is the MasterCard system, a feature has been developed that will allow the users of MasterCard to purchase Cryptocurrency using their card on Newscrypto.io.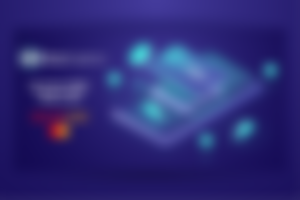 MasterCard has been a method Cryptocurrency enthusiasts utilize in purchasing Cryptocurrency with funds from their bank accounts and it has been to be less tedious.
At Newscrypto, the goal is to provide financial guidance to as many Cryptocurrency enthusiasts worldwide. The mission statement is to give every user that needed zeal and confidence regarding Cryptocurrency trading by providing them access to highly blockchain instrument that will help them to make the best financial decision
Since the launch of the Newscrypto token (NWC token). Newscrypto.io has been partnering with different platforms and still plans on partnering with other platforms that will be beneficial to its users and some medium through which the Newscrypto token can be gotten has been introduced like through users PayPal account.
A great number of the world's population utilize commercial banks and if not all most users of Cryptocurrency and blockchain technology own a master card. The adoption of the master card payment to Newscrypto.io system is to give users an easy medium that they can use to purchase Cryptocurrency from Newscrypto.io
For Users To Utilize Their MasterCard to purchase Cryptocurrency from Newscrypto.io they ought to follow these few steps:
• Create an Account on Newscrypto. After account creation, confirmation of personal details and login should be done.
• Follow the KYC process. Users are to do some ID card verification for their safety and the platform's safety also.
• Visit the account settings
Click on payment method then purchase using MasterCard and follow the guide incorporated there.
get some NWC token with your Mastercard https://platform.newscrypto.io/payments/
NewsCrypto works on a NON-ICO and NON-IEO system right from the onset, showing the platform is self-sufficient to satisfy its financial needs requiring no eternal means of funding.
Addressing the spread and flow of information and news within cryptocurrency and blockchain has been one of the good works of Newscrypt. And giving Crypto enthusiast the right information and guide pertaining to cryptocurrency and blockchain.
NWC TOKEN BENEFITS
No external fundraising hence there are limited pumps and dumps.

Proven utility on a working platform.

An automatic burning system which aids the control of the token circulation

NWC token is listed on credible exchanges (kucoin, hitbtc..)

NWC token is built on the stellar blockchain; a blockchain that's fast in transaction and also cost-effective.
The process of purchasing NWC token on Newscrypto.io is a safe system aiming to secure the funds of every user.
Newscrypto social media:
| Website | Twitter| | Platform| |Facebook | Whitepaper| |Telegram||Bitcointalk|