What is Cardano's Stablecoin, Djed?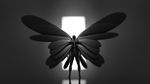 In September of 2021, on the Cardano's two day summit, founder Charles Hoskinson announced that Cardano will be launching its own stablecoin called Djed. He further stated that Cardano will design the stablecoin and COTI will be the one to issue it. Djed have not yet launched but there are news that it will in few months time. So what is Djed?
Before getting into Djed, I think it's great to start with Cardano. Cardano is a decentralized and open-source blockchain network that is best known for facilitating peer-2-peer transactions. It was founded in 2017 and was named after the Italian mathematician, Gerolamo Cardano. The platform also has its own native token called ADA which was named after another mathematician, Ada Lovelace.
Moving on to Djed, Djed is an algorithmic stablecoin that is being developed by Cardano and COTI. Djed uses smart contract to ensure price stabilization and it is backed by the cryptocurrency $ADA. It functions by reserving base coins and minting and burning stablecoins.
The whitepaper of Djed further states:
"Djed, an algorithmic stablecoin protocol that behaves like an autonomous bank that buys and sells stablecoins for a price in a range that is pegged to a target price. It is crypto-backed in the sense that the bank keeps a volatile cryptocurrency in its reserve. The reserve is used to buy stablecoins from users that want to sell them. And revenue from sales of stablecoins to users are stored in the reserve. Besides stablecoins, the bank also trades reserve coins in order to capitalize itself and maintain a reserve ratio significantly greater than one. To the best of our knowledge, this is the first stablecoin protocol where stability claims are precisely and mathematically stated and proven. "
(There is a link below for the full paper)
The main purpose of Djed is to be used by the entire Cardano network to pay transaction fees. Cardano believes that transaction costs should not be based on volatile gas fee and users should be able to predict how much transactions cost, hence, Djed. 
As I stated above, Djed is on the Cardano network and backed by $ADA, so if a person want to acquire Djed, he/she have to first send the appropriate amount of $ADA to the smart contract to get the desired amount of $Djed. The person can also send $Djed to the smart contract in order to get the equivalent $ADA back. Checkout the video below for more info:
Final Thoughts
According to Djed's recent Twitter post, the project will be launching in January of 2023 which is a good news for everyone who was looking forward to used the stablecoin. It might also be great for the price of $ADA which is currently losing the fight against the bear market.
But after the catastrophic collapse of Terra, I have my doubts on algorithmic stablecoins in general. This doubts are also shared by other people and governments of different countries so I really HOPE Djed will perform unbelievably well and once again restore our trust on algorithmic stablecoins. 
So what are your thoughts?...... Let me know in the comment section.
If you enjoyed reading my posts, please follow me for more updates and do share your comments, I would really love to hear from you. 
Disclaimer
I am not a financial advisor. The information found here are for educational purposes and cite my personal opinion.
Source: https://iohk.io/en/research/library/papers/djed-a-formally-verified-crypto-backed-pegged-algorithmic-stablecoin/
https://www.pexels.com/photo/woman-in-gray-tank-top-sitting-on-bed-3807772/