From Stellar to Stable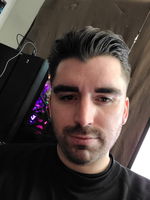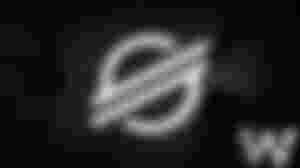 In this bear market, everyone is searching for a safe investment; perhaps we should search for the future, instead.

"It is paradoxical, yet true, to say, that the more we know, the more ignorant we become in the absolute sense, for it is only through enlightenment that we become conscious of our limitations. Precisely one of the most gratifying results of intellectual evolution is the continuous opening up of new and greater prospects." ― Nikola Tesla
Stellar Lumens (XLM) recently adopted the world's fastest-growing stablecoin USDC, which originally ran on the inefficient Ethereum (ETH) network.  XLM is my most used currency for years running and with good reasoning.  It's fast, extremely cost-efficient, I've never seen a tx (transaction) fail, it's environmentally friendly, and it's open-source.

While not necessarily a steady store of value, it has had great resistance around 0.10 US cents throughout the crypto winter we're all passing through, with recent growth to above 0.1377 US cents.  Currently, it's holding a Bitcoin (BTC) daily market dive at above 0.12 US cents.

I see the low price on this currency as a major grab, even with the personal supposition that global markets will tumble again due to global issues, I don't predict Stellar will correlate as heavily as other alts in another dive, especially as people constantly use it as a conduit to move from exchange to exchange, wallet to wallet.

It has extremely low transaction fees, with a KuCoin withdrawal fee of 0.01c USD, which, to my knowledge, is better than any other currency for KuCoin withdrawals with a low withdrawal minimum of 10 XLM.  Compare that to what you are currently using, and consider making a change.  NEO, another open source project with some promise has free KuCoin withdrawals, but a higher minimum for withdrawals, and a lack of prominent exchange support.

I promised I would focus on open-source projects in my previous article due to the abundant scams in the crypto space, and I am very pleased to inform you Stellar makes that list.

Not enough can be said about the importance of project transparency, the burden of proving a project is legitimate falls on those that run the project; it should not be a burden for others to prove they are a scam.  Who has time for that, who can trust in that?  All one has to do is prove a "secretive" project is lying to people, and all trust for that project goes down the toilet.

Stellar does an excellent job of explaining its project on its website, especially concerning its use cases and community-oriented open-source values.  You can download their whitepaper here.

It's worth a read in itself, such as the project explanation which states, "Stellar is an open-source network for currencies and payments. Stellar makes it possible to create, send and trade digital representations of all forms of money—dollars, pesos, bitcoin, pretty much anything. It's designed so all the world's financial systems can work together on a single network."

Its clear project evolution is a large focus with Stellar and investor support is extremely high with their recent USDC adoption, in combination with Ripple (XRP) investors backing the currency.  Stellar is an absolute beast, and due to the bear market, it's still cheap!

During the Bitcoin 2017 bull-run XLM rose to just above $0.87 US cents with the potential to scale far, far higher.  From the current XLM value to the XLM ATH (All-Time High), there is over 615% in gains to be had just from reaching 0.88 US cents in the next bull run, and it's a solid contender in the alt market for a harder run the next go around.

Stellar is designed to be built on top of, from the global digital dollar USDC (US Dollar Coin) to other CBDCs (Central Bank Digital Currencies) yet to be seen.  I imagine Russia's upcoming digital ruble will be absolute garbage if they fail to adopt Stellar, they'd be wise to follow suit.

Additionally, I don't see XLM as a threat to other currencies as it isn't their goal to be a singular store of value, so alts such as Bitcoin Cash (BCH) with that goal in mind have no reason to view XLM as a competitor.
I believe this is only the beginning of this personal favorite crypto of mine.
As always, comments & suggestions are highly encouraged.
Stay smart & Stay safe.
-Thomas Wolf
Pronouns: He/Him/His
DISCLAIMER
I am not a certified financial, tax, or legal advisor, analyst, or planner.  The above information should not be considered advice but as an opinion intended to share information and ideas for entertainment and independent research purposes.  I am not responsible for any losses or damages incurred due to misinterpreting my personal opinions for professional advice.
---
Follow Me:

Twitter - Publish - Noise.cash - LeoFinance - Steemit - Hive
---
Cointiply - The World's Best Crypto Earning Site
Honeygain - Passive earner that pays instantly in JMPT via BSC, or BTC
FireFaucet - An earning site that pays better for some than Cointiply
Pipeflare - Faucet that pays in ZCash and MATIC, Games pay in DAI
Womplay - Mobile dApp Gaming Platform that Rewards in EOS & NFTs
ADBTC - Easy PTC for Satoshi's, Works in Mozilla Firefox!
Upland – Metaverse Monopoly
GlobalHive - ZCash (ZEC) Faucet
FaucetCrypto - A popular site that pays out small amounts instantly
CakeDeFi – A lending, staking, LP & freezer site with excellent APY %
I highly recommend KuCoin Exchange!
---
Sources:

https://coinmarketcap.com/currencies/stellar/
https://www.stellar.org/usdc
https://resources.stellar.org/stellar-for-cbdcs