We are the last on earth...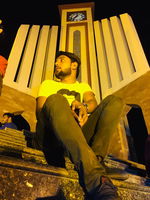 We accept all things in our lives that we have been labeling in the past as "we cannot believe" We are silently staring at losing a lot in life with tickets without which we have claimed that we cannot live. We also adopt the evil evils that we have forbidden to ourselves, leaving out those we have pasted the tag "For Ever"!! Therefore, debate is nothing, our claims, promises, announcements are the beating of a bridge!!!
Nothing permanent, change is a principle of nature, and we are all tried at some point or the other! People change, places they don't live, things don't stay the same and that's what tells us and explains how strong we are and what else can be done in life!!In short, a person can change colour more quickly than a chameleon.
Principles of life
We saw the most beautiful scenes of life that children today may not have seen. Indeed, we are the last generation to see life in its traditional colour. They played all the traditional games that were now dreamt of. Swinging on Eid. They ate four round gups for one rupee. We watched the film on the cinema hiding from the family.
We rented tv/VCR for Rs. 5.5 and rented tv/VCR and watched four films a night. He ate sticks with a sataji on the visit. He wrote on a wooden plaque with a cane pen. We saw the roads deserted for the dark light, auction house, guest house. We heard 70,75-year-olds say that the glasses of jinn a strap would soon be a time-breaking play. We saw the buses behind which the speed was written 65 km proudly. We saw people travelling to Lahore Islamabad in ten hours in a calm manner.۔ We saw shy grooms on marriage. Almonds are no longer good. They don't want eid day anymore. They're not now they're sincere, they don't even want it .We saw the principle of a healthy life commit suicide