The performance of retired Lego Harry Potter sets (Part 2)
Earlier we looked at 7 of the retired Lego Harry Potter sets, and how they performed post retirement, if you haven't already I suggest you check out part 1 here.
Now we are looking at the remaining Harry Potter sets that were released after 2018 and how they performed post retirement, then also the conclusions that we can gleam from this for future Lego investments.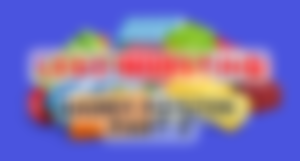 Retired 31/12/20 Days on market 579
This set was out for just over a year.
The discount available was consistently at 20% at £23.99 so very easy to pick up at this price easily.
Retired over a year ago now, after a year and still now the set is consistently at £60 resale on amazon, happy investment
Retired 31/12/21 Days on market 944
This set has only recently retired, and was also on the market for a fair old while having been released June 2019
Discount available: 20% off frequently was the discount rate for this set at £39.99
After just a couple of months retirement it is already at £75, so not quite there for 100% but this is only two months, I highly expect it to keep rising throughout the year
Retired 31/12/21 Days on market 944
This set was the one I was always confident about it was very popular and I picket some up at a great discount some at half price, others at £23.50. This was easily accessible in retail and amazon had a fair few dips to £25. 30% off is a great discount on potter sets.
In 2 months this set is also easily above RRP breaching £50 on amazon. Expect to see this rise well this year and in Q4 100% will be achieved
Retired 31/12/20 Days on market 518
A good discount was at 34.99 about 23% discount
Selling currently at £70, so a bit off the 100% ROI we have come to expect from harry potter. But we are one year in a longer hold may well see this be reached, or if not still clear profit.
But clearly this set has not performed as well as others in this theme.
Retired 31/12/20 Days on market 518
A cheaper set this one and similar to 75958 only out for a bit over a year.
Discount was easily able to get at 20-25% off at £15+.
Currently selling at £37.99 so post fees knocking on door of 100% ROI but maybe not quite there at moment, but would expect the more scarce it become for it to creep up again.
Retired 31/12/21 Days in market 578
Discount again at 20-25% often available on Amazon
Very recently retired so difficult to see how well it will perform but currently on amazon at £23.25, another one we will have to wait and see, but I highly expect as with others for this to keep going up as the sellers dwindle. Watch this space
Expired 31/12/21 Days on market 578
Another set that has only just retired.
This set was available at Argos consistently for if memory serves 2 for £30 so a discount of 40% rather high for Harry potter Lego. My argos was always out of stock so unless I have lost some I have not got any of these. Ordered once and had it cancelled
Currently only a couple of pound over RRP, we shall come back in 10-12 months to see what the numbers have done, but I would be very happy if I had some of these at £15
We have only got 14 of these sets to analyse so getting a good average is not going to be very clear.
With some sets that are still on the market on its 4th year on the market as well. (Hogwarts express and the hogwarts castle) Some sets will be on the market for some time
But over these 14 the average days on the market was 715 days. So around the 2 year mark. However some were on the market for 900 - over 1000 days.
Something to bear in mind during any investing of the Lego sets.
It is clear that Lego Harry potter about a year after retirement does very well, I imagine even longer holds will seek even bigger rewards. But our target of 100% ROI is nearly always accessible with these sets.
But it is imperative in my opinion to buy these at a discount as with all investments, there will nearly always be discounts with Lego, and where with other sets 40-50% discounts are accessible for most sets. Harry potter is more often at 20% and where is nearly always popular it is unlikely to get better discounts 25-30% our definitely points where I think about purchasing such sets.
The thing to remember for these sets is the expiry dates as well, it is clear that some sets hang around for a lot longer, particularly the bigger sets. So bear this in mind and diversify, be prepared for a long hold with some sets.
If you haven't already check out Part 1 to see what some of the older sets and how they performed.
Keep a look out for our investment guide on to the current Potter sets and what ones I think personally will do well when retirement comes.
For other Lego themes, we have also had a good look at the current Lego technic sets, with my top 3 picks as well as a look at the average expiry of technic sets as well
Thanks for reading
 Check out the website www.themoneyearner.co.uk
 Follow me on Twitter
 Medium — https://themoneyearner2020.medium.com/membership