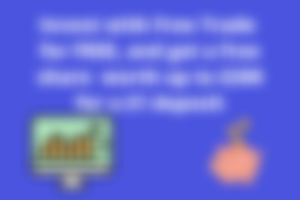 Free Trade was my first dive into the world of investment a couple of years ago. To be honest with you it was just another one of my ways to get some free money. Because their sign up offer is quite simply awesome
You sign then verify. Deposit £1 and you get a free share worth between £3 and £200. It also turns out however that it is a very handy app for an investment and a great way to get started.

Free Trade is a UK company founded in 2018, a mobile app, available on iPhone and android that you can buy shares through a general investment account or stocks and shares.
The best part of Free Trade is that there are no fees, if you open a general investment account there is no regular fees to pay monthly or annually (Unlike for example Circa 5000, which has its own great introductory offer). There are also no fees for buying shares either. The deposit is also free as well.

This is the best part of Free Trade, the fantastic introductory offer and referral offer. Which has huge potential to make a lot of money if you have lots of friends or can get a few referrals.
So to get your free share, follow these simple steps

Sign up to free trade with this link

If on desktop enter your phone number for your link for your free share

Open a General Investment Account (Free)

Make a deposit, this can be as little as £1, this can be done really easily through the app in a variety of ways

Complete the W-8BEN form (This allows you to invest in US stocks by declaring you do not pay taxes in the US) You will need to complete this in order to get your Free Share and continue investing.

Then you wait it does take about 7-10 days to get the free share from free trade.

Then you open with anticipation as to what you have won. Your share will be worth between £3 and £200.
The higher shares are definitely rare, but I have had some good luck with these, but it is free so you cannot really go wrong. But I would expect to get something between £3 and £10. Any questions hit me up, tweet me or pop something in the comments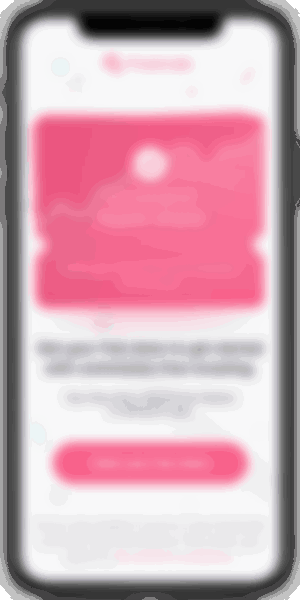 Once you have got your own free share you are then able to refer your friends and family and claim a free share yourself.
On the home page of the app, there will be a link entitled 'free shares' and you can share that link with anyone, and if they sign up deposit £1 and complete their own W-8ben form you will both get a free share.
They have recently changed the referral details a little bit and now you will only be able to get 10 free shares a month. Yep only 10 a month, well I will be happy if I get ten this year.
There is nothing stopping selling your share the only barrier to it is the proceeds cannot be withdrawn until after 30 days of the date the free share was awarded
In my tenure with Free Trade I have received 4 referral free shares, I hope to add to this if I am fortunate enough to get any more referrals.
Their value of which was
1) Mitchells and Butlers £3.40
2) AT&T £20.37
3) Phoenix group £7.13
4) Global Corp Bond £5.33
5) Money gram £4.94
Not bad at all
My investment game is slowly starting to step up, this year with debt being paid off and LISA maxed out this year. So I hope to add to my portfolio over time, with small additions to FreeTrade.
With the Zero fees and zero costs elsewhere for this type of account then it is a no-brainer for me, to pop out my couple of quid a week into here.
That being said, if I were to invest bigger I would unlikely be doing individual stocks and shares, and more likely to put them into an ETF fund I think. So my strategy will likely change over time. But each week putting £5-10 will be interesting to see how it goes.
I have sold my other shares earlier on in the year to put the money elsewhere, so my portfolio is starting off very small. With the following
1) Global corp bond £CRHG - 1 share
2) Dot digital -  £DOTD- 1 share
I should say importantly none of this is financial advise, in any capacity, more tracking what I am doing. By signing up to my referral link I will also receive a free share.
Again if you want to sign up, sign up here, any questions as always let me know.
There are plenty of other great sign up offers that you can earn some extra money from.
 For more money earning methods, subscribe on here;
Check out the website www.themoneyearner.co.uk
Follow me on Twitter
Noise.cash https://noise.cash/u/Themoneyearner
Medium - https://themoneyearner2020.medium.com/
Email with any questions and I will be happy to answer them or help in any way on these offers or any of the money earners findings
themoneyearner2020@gmail.com