Star wars 2016 Investments part 2: How do the battle backs do after retirement?
The battle packs are nice cheap little sets normally with few Minifigures for excellent play. Lovely little sets for presents.
Recently the battle packs have served me well selling some for a 70% return on investment. 75266 Sith troopers battle pack, If I had held out a bit more around Christmas time 2021 then 100% was obtainable but still happy with the profit, helped by the mega discounts.
I have also seen quite a few at very good prices. I went big on the 75267 Mandalorian battle packs as I am sure many others did as they were priced really brilliantly, got some at £7.05 and then further discounted on black Friday at £6 from Argos so I bought a fair few, although retired plenty still in stock, hoping for a good return end of 2022, worse case the following year. Need to be prepared to hold for longer to get your investment.
<iframe sandbox="allow-popups allow-scripts allow-modals allow-forms allow-same-origin" style="width:120px;height:240px;" marginwidth="0" marginheight="0" scrolling="no" frameborder="0" src="//ws-eu.amazon-adsystem.com/widgets/q?ServiceVersion=20070822&OneJS=1&Operation=GetAdHtml&MarketPlace=GB&source=ss&ref=as_ss_li_til&ad_type=product_link&tracking_id=themoneyearne-21&language=en_GB&marketplace=amazon&region=GB&placement=B07W7TLXR3&asins=B07W7TLXR3&linkId=8360556a05fe1bb01561cf4e939c04ab&show_border=true&link_opens_in_new_window=true"></iframe>
A set that was out for 2 years, would have been able to pick this set up for about £8; a good solid discount. A year after retirement was pushing £24 so just about 100% return on investment. It has continued to rise and currently sits at £40 a very solid investment right there.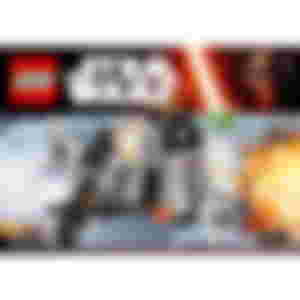 Could have been picked up again for about £8. Took a while to hit our target of three times our purchase price for 100%. But it got there eventually into 2019. Not performed as well as the set before and currently only sits at £28 But you would have made money
Only out for a year this set. Popularity? quite possibly not as popular but looks like a cool set.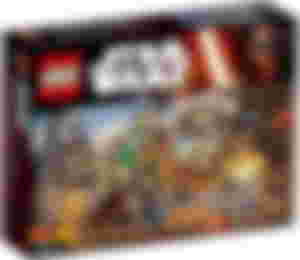 £8 would have been a good price point. After 1 year would have been very close to 100%. Second-year a lot more comfortable. At £28 a definite good return. The lowest currently is at £45. Very good return on investment with a long enough hold.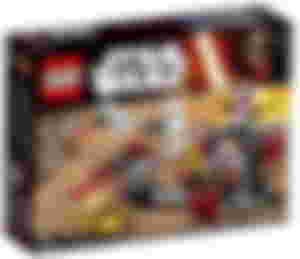 For another set that was only out for a year, £8 would be a decent buy. After 1 year it was over £20 but maybe not quite 100% return after fees. The second-year much more convincing however pushing closer to £30 and a very good investment
It is now performing extremely well at £60+ plus, but this is sometime after the retirement
I would say these sets have done ok, long term they have all done really well. 1 year old doesn't seem to be enough but in 2 years you would be hard-pressed to not get 100% there are not many assets you can say that about comfortably.
At £8 you were looking at a third off, which would be a good discount for star wars but it. Another couple of quid off would have been pushing it but maybe in retail. If I ever see Lego star wars at 40% off I am pulling out my wallet with good reason.
For more Lego investing guides - check out my Lego page and follow me on Twitter for the latest deals and updates