Hello and here we are with another review of another survey website this time Maximiles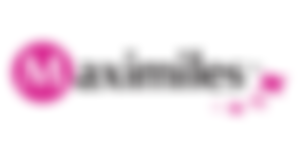 It is another slow-burning one, to be honest with you semi-regular surveys - are they worth it however we shall see.
I have been using maximiles for a fair few years now and never had any problems, not the highest earner but it all adds up. There are lots of ways to earn on there now as well not just surveys so it is worth taking a look.
Payment is reliable and relatively fast (posted to you but get within 1 -2 weeks)
I tend to like to save up all of my points until a bit before Christmas and then go for the rewards than to help towards presents. Think last year it was about £50 I got
As we will see the later the points roughly breakdown to about 250 points per £1
Surveys
I like maximiles their surveys are normally quite good, rare late screenouts and a small bonus if you are screened out which is always good.
I tend to complete them whenever I get email alerts about them. They normally are quicker than they advertise, which always makes me happy much happier than the opposite, here you often have ones that take a lot longer than advertised.
There are a few other ways to earn on there as well.
But mainly I am all about the surveys.
They have a good variety of length surveys and tend to be quite quick, easy to do and on a good variety of projects.
The points you get for them are ok as well, but to see how worthwhile they are we need to look at the rewards which we will do later.
Generally, the points are the following
5 minutes: 50 points
10 points: 100 points
15 minutes 150 - 250 points
On top of these, I have had some great opportunities with maximiles that have paid really well, for market research or online communities that have paid outside of their normal rewards program.
A study on phones last year paid me about £14 which was well worth the time it took as well
Profiles
A great starting point for earning some points is the profile questions get paid 25 points for each one with about 10-11 profiles it all adds up and then tend to get points every so often for updating them aswell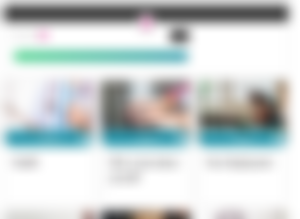 Starting off with 250 points is not bad
Offers
Maximiles also has a lot of good cashback deals and sign up offers.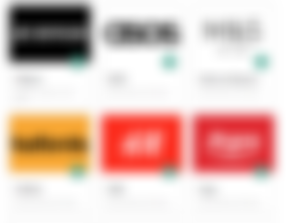 Som very worthwhile like the Disney one where you can get 1,250 points for signing up, or coral where you can get 2500 for signing up and depositing £5 - loads of cashback offers as well on loads of top brands.
Other than the sign up offers, the cashback is unlikely to be worth it but if no others offering that site then definitely worth while.
Over the year as well all these points will add up nicely
Same advice on all other cashback sites though only buy if you were going to anyway, it is never guaranteed, I mean normally tracks well but nothing is guaranteed
Credit card
They used to have a credit card that would earn points as well but that comes to an end on 31st may 2021
(this seems to be happening a lot lately, verse, oval and now this think it is something to do with brexit)
Get emailed offers
Maximail are emails sent by Maximiles which contain points offers and adverts from our partners. These emails are a great opportunity to earn thousands of points by completing offers, registering with brands and even simply opening and clicking emails.

Subscribing to Maximail is free and you can earn thousands of points by responding to offers.
1 - Subscribe for free

2 - Receive points offers selected for you according to your profile

3 - Earn thousands of points by completing offers contained in the emails
Games
Games as well but unless you were going to play them anyway it would just not be worth it in my opinion minimal earnings from this one
Have fun playing games and earn points at the same time!
Maximiles Games awards you points when you play your favourite games such as solitaire, sudoku, mahjongg and more. Whether you are killing time on your travels or adding some fun to your coffee break we have games for everyone. Choose from strategy, card, arcade, puzzles or word games.
If you love playing games then why not earn points at the same time - It's easy!:
1. Choose a game from one of the 5 game categories
2. Play the game to the end to make sure you get your points. *Minimum 3 minute game time applies.
3. You can play as many games as you want, you will collect points for each game played.
For example, by playing 10 games to the end you'll collect 10 Maximiles points!
The rewards
So for rewards they have a whole host, I tend to go for the argos voucher at £25 for 6460 points.
So based on this price 258 points is £1 so I'd say the surveys are on the lower end of good earning, but probably quite standard amongst the rest of them few minutes for 25 p is not by any means a great survey site, and if your looking for just one site to use this is not it.
But some opportunities are quite good and some of the 200-250 points ones can take about 5 minutes when your quick and look out for the attention checkers.
But yeh not going to make you rich.
They have 207 rewards to choose from, gift cards from about £10 and DVDs and gifts, the lowest rewards are about 2,000 points, so after the profile surveys you are almost there.
Then with all the other ways of making points on there they are easily attainable.
Or if you want to work really hard you can work towards a brand new shiny telly for 76,250 points
So you know its not going to be one of the best sites as there is a referral bonus, this one is quite good
Copy your personal refferal link (see below)

Send your link to as many friends as you like

Your friends must create a new Maximiles account using the link you have sent them

After a friend collects 250 points with surveys you will collect 500 bonus points
No mention of anything for the referred so presume you get nothing.
Conclusion
I like them, their surveys are alright in comparison, nice seeing the points build up slowly but despite having lots of ways of making money. I would only probably advocate the surveys and the cashback.
But if this is one of a few sites then add it on, if you only have time for 3-4 sites then this is probably not the one to spend your time on there are better ones out there.
If interested can sign up to maximiles through my link here
Check out full list here
www.themoneyearner.co.uk/surveys
Check out the website for loads of other ways to earn money
Cashback - including all my free cashback deals
User testing - my favourite earner
Micro work and crypto offers
and also check out the free offers page as well
For more money earning methods, subscribe on here;
Follow me on Twitter
Noise.cash https://noise.cash/u/Themoneyearner
Or check out the website www.themoneyearner.co.uk
Medium - https://themoneyearner2020.medium.com/
Email with any questions and I will be happy to answer them or help in any way on these offers or any of the money earners findings, I am always happy to help and talk through the deals, they are all ones I have tried and tested all the sites and deals Ive talked about. Also any feedback good or bad is always appreciated
themoneyearner2020@gmail.com
Have a great day