March Side hustle earnings £657.02
March started off rather slowly so the fact that got to over £650 for this month is very nice indeed.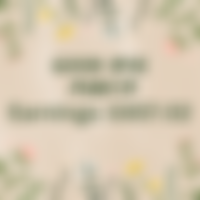 Some good consistent earners and some new offers that took advantage of this month. Here is a full breakdown of everything earned this month.
Which takes my full total to over £1800 - this you can keep track of at my 2023 earnings page.
This was a surprising one this month as didn't expect to still be selling 2023 planners so well this time of year but one book is doing rather well. Need to start cracking on with 2024 now.
Read more about what KDP is and how to make money from it here
Intellizoom coming up trumps again, lots of payments of user tests that have come in this month. One of my favourite ways of making money
Just the solitary user test with this one this month
Luno is a great way to get some free bitcoin- you can get £10 free when you sign up with my personal code BPJEVANS - no deposit needed - it is a great way to learn about bitcoin by trying it. As a bitcoin pioneer I am rewarded for sharing the knowledge and love
Luno sign up offer - Get £10 free or £20 when deposit £100
A little revolut learn and earn nothing too special but every little helps
This was a great offer when signed up, you could get £15 free amazon vouchers for signing up and extra for referring a friend. But that offer sadly come to an end. The app to be honest doesn't look worth carrying on with to get free amazon vouchers, will take a long time to get to a fiver
2 more referral sign ups to the profile pensions offer - Get £50 each happy days
Profile pensions article for sign up offer
Excellent free offer this one, no referral but sign up with CMC invest £50 and get £50 free - can't say better than that.
Survey sites are my most consistent way of earning extra money and we did well with these ones this month.
Y Live surveys: £50
Consumer pulse: £40
YouGov surveys: £50
Panelbase surveys: £10.35
Clickworker: £12.84
TRP surveys: £5
Random study: £5
Food and you study: £10 -
Few little cashback things became payable
Top cashback always comes good
Easy money for taking pictures of receipts - full article
For sharing amazon associate links on social media

For having app in background Whilst watching the telly
Not bad for watching some videos
All the following were from either free bets or the daily free games - no gambling was done
Paddy power £5.59
Ladbrokes 7.65
Sky bet free bets: £4.06