Another day another survey site, this time I-say, this has been around a while, it's not a superb one but it's another 'so-so' site.
It's an ok site I would say, I normally like redeeming for cash, but you do not have that option with i-say, it has to be vouchers, normally amazon vouchers for me.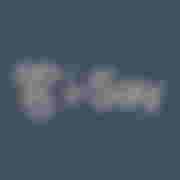 Surveys
They tend to have a good array of the survey, they do not tend to be quick ones, but I would say a decent rate of pay really, at an estimate for about 15-20 minute survey you get about £1 worth of points.
Most days when you check out the site they have some surveys, I would say the screenouts are quite standard for I-say, but on the upside, you do get some points for the screenouts.
Where?
They have an app as well available on the app store and google play, I tend to do the surveys primarily on the website, you do get email alerts but not much information about them. The site will tell you how much you get paid and how long it will likely take.
It is quite accurate .... unfortunately, no short cuts.
The poll predictor
Every time you complete a survey, you'll be invited to play Poll Predictor. The object of Poll Predictor is to see how close you can guess what percentage of respondents gave a certain answer to different poll questions. You're awarded chances to win prizes depending on how close you are to the correct answer.
Use the sliding bar provided to submit your answer between 0% and 100%. The closer you guess, the more chances you get to enter into our prize draws.
They let you know immediately how many chances you've won. Click "Spend Your Chances" to continue and allocate your chances among the prizes listed.
Each prize draw has an "end date" specified. When this date has been reached, a winner will be randomly selected and notified by email. ( I hath never won)
Payment
There are an array of different vouchers, I tend to get amazon vouchers, these can be redeemed at £5 (490 points), and normally get the email with code very quickly, sometimes it does take longer, however.
You can also redeem for a Tesco or an m and s voucher at 500 points, or a virtual MasterCard at 490 points
Summary
So in summary it's ok this survey site you are not going to become rich in it, but I'd say do a few surveys here and there, I tend to try and keep the vouchers for Christmas pressies at the end of the year.
So far this year I have redeemed £25 worth of vouchers.
Referral
You get points for getting friends to sign up, how much I don't know
If want to sign up and give it a try Id appreciate you using my link
For all my other surveys check this page out here
For more money earning methods, subscribe on here;
Follow me on Twitter
Noise.cash https://noise.cash/u/Themoneyearner
Medium https://themoneyearner2020.medium.com/
Or check out the website www.themoneyearner.co.uk
Email with any questions and I will be happy to answer them or help in any way on these offers or any of the money earners findings
themoneyearner2020@gmail.com