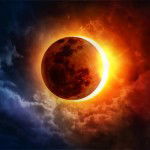 On A Quest To Love-1, On A Quest To Love-2, On A Quest To Love-3, On A Quest To Love-4, On A Quest To Love-5, On A Quest To Love-6, On A Quest To Love-7.
On A Quest To Love-8
The world was shut down! Schools, businesses, transportation, communication and everything. Everything was on a halt. Moses and Eli spoke less. There was simply nothing to talk about. Though Moses always thought about her but he only missed her the most by doing so. Sometimes when he tries to call her, he gets a piercing feeling in his heart, more like suffocation, so he didn't call her for several months.
The global pandemic was still ongoing, school had been shut down for ten months. Moses, Elizabeth, Azeezat, Lateefat, Righteousness and all humans on the planet felt the impact of the deadly Coronavirus. After the number of cases reduced, the lockdown restrictions imposed by the government was eased in every part of the world. On moses first day out, he went to visit his aunt who lives in the same locality as his former girlfriend Lateefat. The lady he on e loved and abandoned during his ND days. Lateefat learnt make up artistry from his aunt, which made his relationship with her complex because his aunt and her mom were extended relatives. Going there today meant that moses could meet Lateefat after one and half years.
On arriving, moses saw a young lady waiting at the door step. Oh my goodness! Moses exclaimed as he walked towards Lateefat. She looked as pretty as always. They exchanged greetings and hugged, then they went inside the makeup studio, his aunt's studio. Moses greeted his aunt, and the rest of the people in the studio. Moses visitation later only for few hours, seeing Lateefat made him uneasy, sad and guilty. He knew she would want to talk to him before he take his leave and she did. Lateefat bursted into tears before she could start talking, she lamented on the pains she has had while waiting and thinking about him. She has been very sad. She said she loves him a lot and she has accepted her date. She said if this was to be her destiny then she can't question the Almighty God. Moses pleaded as tears rolled down his cheeks too. Things had been complicated for him, most especially his love life. Lateefat accepted his apologies and asked after Baseerah. He told her he wasn't in a relationship with her but she was doing well. She sighted...Moses hugged her as she kept on crying, trying to calm her down. She pulled moses face closer to hers and she gave him a soft kiss on the lips. She whispered to him saying "it was alright she could manage".
Shortly after there scene, moses board a taxi, waved her goodbye then he went home. Moses was in deep thought when he arrived home
Why Lateefat, and how come? He asked himself several rhetorical questions. Later that night, she texted moses saying she has missed him a lot and also asked when he was coming back. Moses was cautious with his reply, haven been heartbroken recently. He only said he would visit her quite soon, and thanked her for accepting his apologies. Moses relationship with Lateefat was never ended, he didn't break up with her, and he has never told aby lady that it was over, he would rather not speak to them for a long period of time, Mostly for months. He never knew Lateefat would wait that long. His love life was in a complete mess. Azeezat also rang him that night while he was thinking of what to do with Lateefat. She further compounded his mysteries. Breaking up with a lady was never his thing, he hasn't tried it before but his hands are now tight , and that was the only option in his head. He wanted no one, at least not now. He gave Elizabeth all his love and it had been destroyed. His wounds haven't heal at all. So he wanted no one.
Emotional intelligence was what moses lacked the most, and It took him a long time to realize it. Days turned into weeks, moses was enjoying his peace, then a text came in from Azeezat. It clearly states that she was hurt and frustrated with the way moses had been ignoring her. She said she needed space she told moses to be bold, and he should let her know if he wants out. Moses was happy as he read the text, finally one down, one more to go. Moses lost his social life, he preferred to be in his room sleeping than to be online chatting with his friends. On a second thought about Azeezat, moses felt bad, he knows she would be hurt if he should reply her angrily. Everything seemed creepy and more like a test for him. Arguably the most difficult test he would encounter in his life. Moses deleted the message and didn't send her a reply.
To be continued.
Watch out for the penultimate chapter 😍