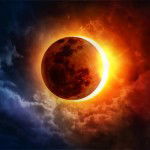 On A Quest To Love-1, On A Quest To Love-2, On A Quest To Love-3, On A Quest To Love-4
Hi guys, hope you're following and you like the story?
Kindly leave a comment in the comment section,so I can publish more frequently 😊
Thank you 😘
Moses became subdued, not that he was totally surprised but hearing her say those words caught him off guard. He wasn't expecting it at all. Different thoughts ran through his mind, first was his aunt, and his parents, what would they say, but he was easy to let go of his feelings as a force drew him closer to her and they started hugging, caressing, and finally made love to each other. After thirty minutes, Moses has had his first kiss, and made love to a woman first time. He was only eighteen at that time, oh! He felt so elated, lucky to have done it but yet still surprised and less worried about the outcome.
Moses went closer to Lateefat, held her hands and promised never to leave her. He pleaded to her to keep their relationship a secret, promised to be her boyfriend, and he was never going to let her down. She agreed...
Moses love-life became colourful. At last! He has gotten a girlfriend. Something he had always wanted but a portion of his heart was still in grief of Baseerah. He was still desperate to be her boyfriend. Lateefat has a boyfriend before her love story with Moses began, they were yet to breakup but she had promised to put an end to that relationship. This made Moses wary of her and a bit jealous because he felt she wasn't truthful to him. Aside that, Lateefat did everything humanly possible to satisfy Moses. They made love almost every day, and they had all the fun they could ever imagine at their teenage years but Moses was never completely honest about his relationship with Baseerah to his girlfriend Lateefat.
At 18, Moses has had the fun of his entire life when it comes to being in a relationship, he was arguably the most fulfilled teen among his peers. Time flies , Moses had completed his National Diploma program, and had graduated from school. On leaving school finally, he reassured his darling Lateefat of all his promises to her, tears rolled down her cheeks for she doesn't know what's going to befall her and most importantly their relationship. Moses left.
A year later, Moses became 19. He had secured a job as a receptionist in a laundry firm. He worked from 9ambto 6pm and the pay was fair enough for an ND holder. He received a wage of N25,000 (I'm naira NGN). He took care of his parents and siblings has much as he could but he couldn't reach Lateefat. Her phone became faulty, and travelling miles to see her was never feasible. Lateefat never forgot about the blissful moment they shared together neither did I moses.
Moses hasn't spoken to Baseerah for more than a year now.. Since he had promised to hang on. She hasn't called, and he didn't bother to call her either. He has somehow lost faith in her. Moses was becoming impatient with his girlfriend. The lack of steady communication was eating him up on the inside. Hus negative thoughts increased on a daily basis, perhaps she has gotten another boyfriend, perhaps she is out with someone else, maybe she's in bed with him( her ex). The thoughts kept on flowing in making him more furious at her.