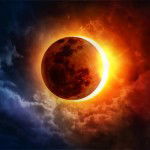 On A Quest To Love- 1, On A Quest To Love-2, On A Quest To Love-3
The strike was over, called off by the government, Moses had resumed school but things went from bad to worse for him. He became a frustrated figure at school, his CGPA dropped from distinctions to second class lower. Moses was going through the hardest times in his life, the breakup with Righteousness didn't really bother him but his parents were badly broke, hit by the recession in the country. His mother's shop was demolished by federal road workers during a road construction session. There was no support from any angle, Moses was on the brink of dropping out of school. His goals in life didn't change but he just didn't know how to move on, support himself and his family.
One thing Moses did well during that period was to work harder than ever. No contract passed him by. He did almost all the petty jobs on campus, he and his team became famous and were nominated for the most hardworking team during the students award night session. They didn't win but Moses resilience, and remorsefulness earned him love and respect by other students and his lecturers. Like Moses's Mother would say in their dialect " Kaka komo olore Jin sin koto mono mono a side iyanu" meaning rather than a child of a saviour to get messy, he would certainly find an helper. A light came to Moses rescue, a female friend from his high school days. She had been trying to get in touch with him since they graduated. Baseerah is the daughter of a rich man who was one of Moses close friends in high school.
Remember Moses was popular and loved by his peers while in high school. Moses cracked a lot of jokes back then which Baseerah do enjoy a lot. She had a crush on him but Moses was too blind to see it then. Now that God has sent an angel to Moses, he erased every thought of dropping out of school from his mind. Baseerah encouraged him, sent him money, provisions, and food items. She went extra mile by visiting him in school as well as his parents at home. As a good muslim that she is, she always prayed for Moses too. Moses wheel of fortune took a positive turn but little did he know that Baseerah had a huge crush on him, and she desperately wants to become his girlfriend.
At Moses hostel, there was another pretty lady called Lateefat. Oh! She loves Moses a lot, more than a friend and brother. They lived together with his aunt, they did everything together, ate, danced, sang, worked, and played. Moses liked her too but was cautious with her, for she was related to his aunt. His slump in school already earned him a carry over, and so Moses's was determined to bounce back in his academics. Mr Sanni, the Head of Landscape Department (HOD) noticed Moses slump in school and he invited him to his office. On getting there, the HOD asked Moses a straight question. "What has happened to you" he asked. Moses told his HOD all his recent struggles and also pointed that he never really liked the course he was studying and would like to change it to a medical related course. The HOD was a bit surprised at Moses but smiled and gave him some advice, he said " It's where you are now that matters the most, work harder and get a good grade here. When you're done here, you can study your dream course" Moses appreciated him as he made his way to the door.
Eight months later, it was almost the end of the school session, Baseerah had stopped calling Moses frequently and she neither came to check on him. He noticed a change in her attitude towards him but he kept on calling and texting her. His friendship with Baseerah was the strongest of all the bonds he has had, she was more like his best friend but he never told her that. Moses had improved in school, while his family at home kept on striving. His continuous assessment tests were aced! He had started working on his final year project for his National Diploma in Landscape. Moses was eager to graduate, and study his dream course medicine, but most importantly secure a good job to assist his parents and siblings at home.
One night Moses began thinking of his relationship with Baseerah, and how she has helped changed his life. He thought about dating her but things aren't the same anymore. He said to himself. He took out his phone, opened WhatsApp and messaged Baseerah, his heart became heavy as he confessed all his feelings for her, and further appreciated her for all she has done for him but Moses got another life time shock...She said NO! Outright NO!
She said Moses was way too late, although she still loves but not as much as she once did. She said she had been waiting for Moses to say those words but it never came, and she was never going to pester him into having a relationship with her because she knows how success driven he was, and wouldn't want to be an hindrance. In short, she has gotten a boyfriend, and she can't double date. Moses bursted into tears as he pleaded to her for a chance but Baseerah stayed on her words, I can't double date!
Moses became miserable that night. He has never been lucky to have a girlfriend that would truly love him and stay by his side. Moses blamed himself, for his ignorance and over determined mindset. Moses was hurt...