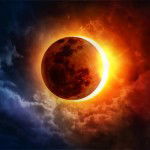 Later that year, Moses was given admission to study landscaping at the Federal Polytechnic, Ilaro, Abeokuta. Moses admission came at a very difficult time for his parents, and with a tough prize, he lost the chance to study his dream course, medicine. It was a hard time for Moses as his parents had to secure a loan to pay his school fees.
On campus, Moses worked diligently. He became a well known labourer at his faculty, the faculty of agriculture. Moses did every sort of job, legal job, just to sustain himself. His communication with Righteousness became hit by a tide. They spoke less but on more than one occasion Moses had told her that he was going through a very hard time. Little did he know that Righteousness has a dark side too, Righteousness was never right with him from the onset. Precious, one of Moses seven friends was now Righteousness best friend which Moses was aware of but he never gave it a negative thought because Precious was his very good friend.
It was time for holidays, Moses was back home. He was happy, fortunately for him his school had embarked on a three month strike. Moses had planned his visitation. Firstly to see his seven friends, them to see Righteousness his babe like he calls her. Moses had been away for ten months, so hanging out with his friends was what he had missed the most. While at their meeting venue, all eight friends cheered and shared their experience since graduating from high school. Precious started the crush talk. He further mentioned that Righteousness was now his best friend, and she confessed her feelings for him. Moses was red! He became completely restless. Precious further mentioned that he did try dating her but it was kinda weird. "How long has this been going on" Moses asked. He said it's been a long time. Oh my goodness! Moses became subdued. His face turned pale. He has just realized that he had been in a love triangle with his friend, his very good friend. He said nothing else until the hangout was over. Moses felt betrayed but he couldn't get mad at his friend, he did but bit as much as he was at Righteousness. She had been playing him all these while. He had been betrayed from the onset without realizing it.
Moses became heartbroken, he never bothered to visit Righteousness, he only called her to confirm what his friend had said. She added salt to his wound when she said she never really liked him from the onset but she had liked Precious the first day she set her eyes on him. Moses wept... He had been just too busy, clueless or rather too foolish to notice it. He had been in a love triangle all this while. He spent the rest of his holidays alone at his house, heartbroken, and disjointed, soliloquizing of the beautiful moments he had spent with her.