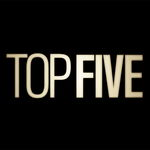 Lesley was born and raised in the Vance residence, where her father oversaw the security of the noble family. Lesley's father was killed in a surprise attack by a rival family. Lesley grabbed up her father's black long gun as the assailants neared the Vance home and carried out her late father's goal. Lesley's tears streamed down her face as she fired shot after shot, each one killing each assassin. The final tear fell as the last of the other family's men was killed by the final shot.
The Vance family adopted Lesley, and the noble house's patriarch even placed their single heir, Harley, under her guidance. Harley was a natural troublemaker who unwittingly caused problems for the Vance family by using his magical abilities. Lesley was the only one who could keep Harley under control. Lesley's conscience was only somewhat warmed by Harley's troublemaking tendency.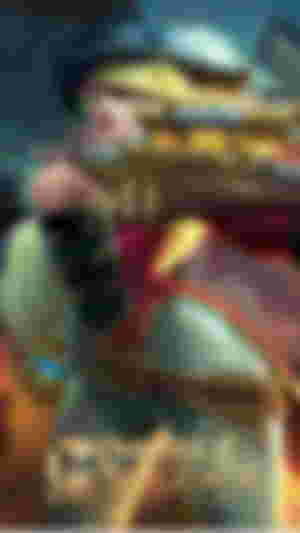 Image Credits to ML Fandom
Lesley accompanied Harley, armed with her ancestral rifle, to the perilous Land of Dawn after hearing about how he had defeated the Boss of Dark Magic. Harley was discovered after a long and arduous journey, and she realized that the previously immature little child had transformed as a result of his varied life experiences. She decided it would be best if she left her adoptive young brother to train alone, while she hid in the shadows to protect him. All monsters infected with Harley's magic would be struck with a black bullet that would impeccably pierce through their hearts from that day forward. The tales of the magical youth pursued by a mysterious black sharpshooter quickly spread like wildfire over the Land of Dawn.
Lesley's story has been drastically changed and there are several version on the internet. Moonton, the creator of Mobile Legends, also changed Harley's story so its a bit confusing now on what their real stories are. Anyways, I will be also sharing the special talents and skills that Lesley has. She was actually was my favorite hero when she was first introduced to the game. A lot of people used her because she was incredibly amazing. Her skills are incomparable against other Marksmen in the game. Her damage was so high that she can melt any heroes including tanks.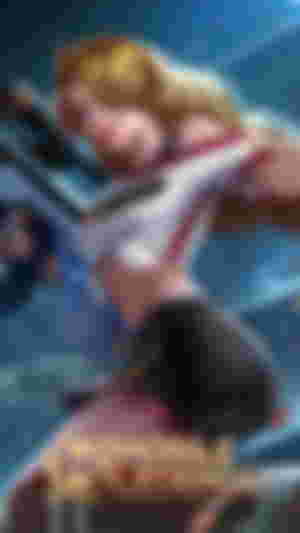 Image Credits to ML Fandom
But as the game progresses, people somehow forgotten her because there are a lot of heroes that are being introduced. I still remember how she was not used by players because of the newer heroes being released in the game. Somehow, someway, she was mistreated as a hero in the game. I am just glad that Moonton gave her some sort of incentive and appreciation by releasing a lot of beautiful skins. Her special skin which is inspired by Valentine's Day. She still is one of the best heroes in the game. Her damage and skill set can carry the whole team. I just hope that people will value her again just like how she was when she was firstly included in the game.
That is just my opinion about Lesley. I just love her so much. i hope that her story will soon be put in a movie or something.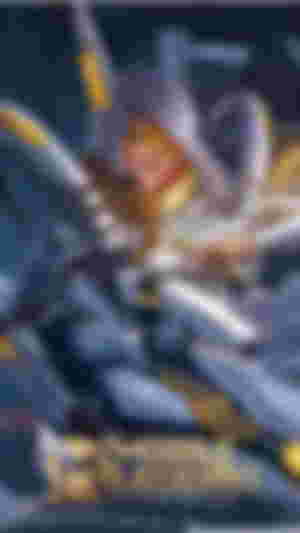 Image Credits to ML Fandom
So, below are the things that you should know about Lesley. Her character, her skills, and her role in the game.
Role: Marksman and Assassin
Specialty: Reap and Burst
Laning Suggestion: Gold Lane
She was released back on January 2018.
Movement Speed: 240
Physical Attack Damage: 131
Initial Attack Speeed: 0.827
Physical Defensive Score: 15
Magical Defensive Score: 16
Initial HP Level: 2495
HP Regeneration: 7.5
At the beginning of the game, Lesley does not have any magic power, basic attack critical damage, mana, and mana regen. Although, you can set her builds to accommodate all these talents.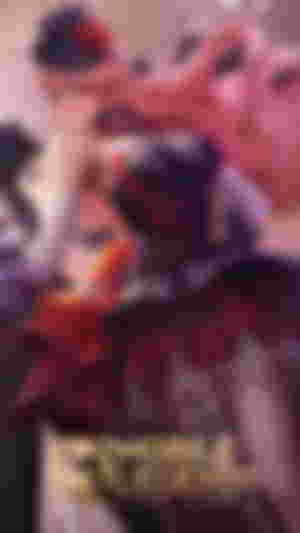 Image Credits to ML Fandom
LESLEY'S MAIN PERSONA: A phantom-like sniper-type marksman hero with better critical damage, highly potent ability effects, and a long-range advantage.
Lead Image Credits to ML Fandom