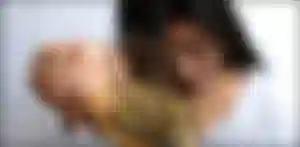 In cold weather, like the skin, the hair becomes dull and dull, however, with a few precautions, it can keep the hair healthy and beautiful even in cold weather.
Hair loss has become a problem for everyone including women and to solve this problem we sometimes try the tips of grandmothers, sometimes grandmothers, sometimes someone who is sometimes successful and sometimes unsuccessful.
The remedies we are telling you today will make the hair strong, thick and vibrant as well as prevent it from falling out.
=) Ingredients:
2) guava
3) Spinach leaves
4) Yogurt
5) Clove powder
6) Castor oil
=) How to make a remedy
Put half a guava, 6 to 7 curry leaves and spinach leaves in a grinder, then add half a pound of yogurt and a tablespoon of clove powder, then add three tablespoons of castor oil.
Now grind these ingredients well, so that it becomes a paste and then put it in an ice cube tray and freeze.
=) How to use
This remedy is to be used twice a week after bathing. Take out a cube and massage it into the roots of the hair. Hair loss will stop in a week but continue this process throughout the winter.