Spanish Museum in Decentraland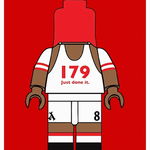 Hey, I'm here again! Yes, the crazy dude who writes stuff on the internet!
Do not forget to follow all my advice if you want to lose your family because you have put the rent money in "coins that are worth cents but can be worth thousands of dollars"
You can use this link to win your tips or become a new writer in Publish0x.
I don't even know how to play Decentraland, I haven't been able to test it yet because my computer is old junk. But I have a friend who is very involved and is setting up an interesting project. As I don't understand much, I leave you the video of his presentation below. Before I let you know that it is a meeting place for the Spanish-speaking community where everyone can enjoy various events at Decentraland.

If you play Decentraland you will probably find the community interesting. You can also follow them on Twitter or join Discord
If you liked follow me to see more like this!
This post was also published in read.cash by me, The Crazy Dude
Step up your income!
Win more crypto (not faucets):
Detailed info about this here
Resources