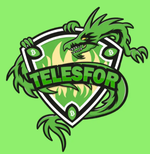 To understand the answer to this question, you first need to know what the difference is between a custodial and non-custodial wallet.
A non-custodial wallet is a wallet that stores funds to which the owner and only the owner has access. Access to these funds is gained using seed or private keys. I have described how such a wallet works here. If you know the seed or your private key, you are independent. If one wallet doesn't work, you can import it into another wallet. You are the master of your funds. Nobody can freeze them, nobody can lock them, nobody can steal them. They are stored in the blockchain and only you have access to them. You are free.
A custodial wallet works like a bank. It can have a nice name like freewallet.org, but it is an opposite of free. When you use the freewallet and get some BCH to the freewallet address, you don't actually get it. The BCH is sent to the freewallet bank and held for you. You have to believe the freewallet bank has the money and won't take it away from you. Maybe she does and she is trustworthy, but what if she is not? Do you know what freewallet does with your funds? Can you control it? No, you can't. You have no control over your funds. You have to believe the bank, you have to trust the bank not to misappropriate your funds. It works like any normal bank, except you don't get interest on your money. It probably gets the freewallet bank.
Another example is the Wallet of Satoshi. This is a custodial wallet for using the Lightning Network. Because using Lightning Network is very cumbersome, I wrote about it here, smart services like Wallet of Satoshi have developed. This service advertises that it is simple and allows you to pay on the Lightning network without any hassle. Yes, it does, but how does it work? When someone transfers something to you you in WoS, you don't get the funds at all, they are in your WoS's account. It's like an account in a bank. When you transfer something to someone, WoS transfers it for you from your account to the recipient's account, just like a bank does. People use WoS and say they use Bitcoin. No, they use a bank that uses LN-Coin, a second layer coin, the sending of which is almost free of charge only in the Lightning Network. Every time they want to send LN-Coin in to real Bitcoin, they have to convert it against real Bitcoin, and pay a high transaction fee for it (WoS does this for the user and debits his account with the fees).
The situation in El Salvador is even much worse. There, people are supposed to use the Chivo Wallet. This is a similar wallet to the Wallet of Satoshi, except that it is a government wallet and that they have to provide several personal details to use the wallet. This means that the people of El Salvador will entrust their money to the government. It is very likely that the government will have access to all transactions, so they will know exactly what users are doing, what they are paying for and who they are getting the money from. In return, the user of the Chivo wallet get $30 in the form of LN Coins. Can you imagine it? People are supposed to sell their freedom for $30 dollars in a coin from the second layer, which doesn't even deserve the name Bitcoin.
What happens if freewallet or Wallet of Satoshi goes bankrupt at some point, or stops its service? What happens if at some point the government of El Salvador decides to levy tax on Wallet or simply keep the funds for itself? Is that so unlikely? There have been many times before. Do you think the citizens of El Salvador will sell they freedom to the government? I don't think so. They will probably pay out the $30 airdrop once and delete the Chivo Wallet.
Satoshi Nakamoto developed Bitcoin so that something like this could not happen. Everyone should be their own bank and be independent of banks and governments. Everyone should be able to send their money directly peer to peer to the recipient without intermediaries like banks and governments. Everyone should be free. What is happening now with El Salvador, but on the use of wallets like Wallet of Satoshi or freewallet completely contradicts the idea of Bitcoin. These people don't use Bitcoin at all, they use banks and in the worst case, like in El Salvador, a government bank.
Many BTC users misunderstand the word freedom. Bitcoin is not designed to give you financial freedom. Bitcoin is not designed to make you rich. It can't work, Bitcoin just can't make everyone rich. Bitcoin is designed to make everyone independent and free from the banks and the governments. That is the freedom at stake and that should be achieved through Bitcoin. That's what's special about Bitcoin and that's what Bitcoin was designed for. Unfortunately, most BTC hodlers (and probably many other crypto-buyers) don't get it. I hope that Bitcoin Cash users understand that and live the Bitcoin idea by using the non custodial Bitcoin Cash wallets.
If someone uses such things like freewallet, Wallet of Satoshi or Chivo Wallet, they simply haven't understood what Bitcoin was developed for. Sooner or later he will regret it. I don't know if Satoshi Nakamoto is still alive, but if he is alive and sees what has become of the Bitcoin BTC, he must be crying deeply.