Virginity Is A Myth In This Patriarchal Society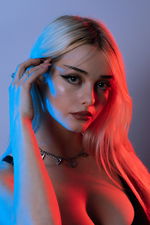 Imagine yourself being a girl in this society where nobody accepts that virginity is a myth and the concept of virginity occupies the major minds and husbands rush out of their homes shouting that the girl is already deflowered. These stubborn people just scream stereo-typically without accepting the fact that virginity is a myth. Just to placate their filthy minds a girl in this patriarchal society has to undergo certain abusive tests that shatter her personality, soul, and mind.
The origin of this concept of virginity is indeed associated with patriarchy that developed its myths to humiliate the female gender. This society is least interested in knowing the facts about virginity or in other words the breakage of hymen that is not necessarily broken by sexual intercourse. But then who to blame for the virginity education to the community is already censored as it is taboo to talk openly about such issues that include so-called male honor. This is not an honor just their insecurity that stops the awareness of the truth.
If the link dosent work click here: https://technosomia.com/life/virginity-is-a-myth/