UniLend recently stated that it will be partnering with UniLend. The partnership will ensure that UniLend Finance's users will have access to C-OP, a collateral optimization product, which Union offers.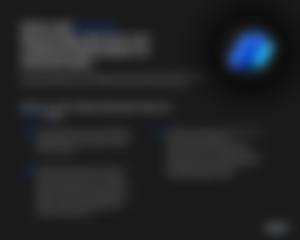 C-OP permits those that use the UniLend borrowing and lending features to easily convert a part of their collateralized position. This will allow them to easily protect their collateral.
The protection system that can be seen in C-OP can be likened to what is available in the American-styled put option. At the moment, UniLend finance will join the league of few DeFi platforms that will use C-OP on its platform, and this is anb awesome news. While all these are ongoing, Union will also list its token, UNN on the decentralized marketplace, UniLend.
With this partnership, a number of innovative tools will find its way to the UniLend verse from Union. These tools will allow UniLend users to effortlessly optimize their collateral positions. Out of these tools, one that seems to be the most incredible is the UNION's C-OP product. Inefficient collateralization is an issue that users dread. The UNION's C-OP is dedicated to solving that issue.
What is the C-OP & Collateral Optimization
Before someone can borrow a token on UniLend and other decentralized lending platforms out there, they are expected to put another token up as collateral. This is to ensure that they pay as at when required.
The Union team decided to churn out the C-OP that is dedicated to ensuring that UniLend users will easily optimize their collateral positions, thereby ensuring that they are shielded from inefficient collateralization.
It's not news that many DeFi lending platforms are yet to embrace the optimization of collateral positions, meaning that UniLend may end up being ahead of its counterparts since it is incorporating the UNION's C-OP product into its platform. Users can have access to a more efficient use of their collateral.
At the moment, the collateral that users have to keep aside is not used for anything. They are left to fallow as an idle asset that can't be used by the borrower when it is still collateral.
When C-OP is integrated, UniLend borrowers can take a part of their collateral and use it to purchase collateral protection.
Liquidation occurs in this scenario when the value of the tokens that have been collateralized drops in value to a point. Immediately the value drops to that point, the smart contract instantly carries out a sell order. Here, the collateralized tokens are sold and handed to the lender.
Adding real life systems in the crypto world will drive massive adoption of the decentralized financing space. One issue that lenders may face is the value of the collateralized token falling.
This means that if the borrower defaults, the collateralized tokens that were kept aside may have plummeted in value. The C-OP is dedicated to ensuring that issues like this are handled effectively. It will encourage more holders of tokens to lend out their tokens.