For those that have been in the decentralized financing world for a while, there is a great chance that you may have come across Reef Finance. It is one of the leaders in the cross-chain DeFi Operating System. The AI and Machine Learning powered algorithms used on the Reef ecosystem accumulate liquidity from numerous sources, both centralized and decentralized, to offer highly profitable decentralized financing investment opportunities to those using it.
Those using the Binance platform can now stake their BNB, DOT, and BUSD tokens to get REEF for a period of thirty days. It started on 23rd Dec 2020, at 0:00 AM (UTC). The utility token on the Reef Finance ecosystem is the $REEF, as it permits its holders to get involved in the governance system and liquidity mining projects in the Reef ecosystem.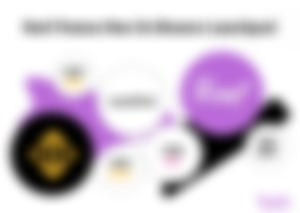 Below is an easy process that both Binance and Reef users can use in getting involved in the Reef Binance Launchpool.
1. Start by logging into your Binance account using your email ID, password and 2-FA details (as needed).
2. You should move to the top of the page, move your mouse on the box pattern which is close to the Binance logo), then click on Launchpad which will appear on the drop-down menu.
3. Three varying Reef liquidity pools can be accessed, which are BNB, DOT and BUSD. Choose the option for the token that you intend to stake. If you want to stake BNB, click on it and click on the Stake Now.
4. Once you click on it, the staking details for the BNB-REEF pool will appear, which includes the total amount of BNB staked, the daily yield rewards, and the annual yield percentage.
You will also see the amount of BNB that you've staked, and the amount of BNB available for staking. Click on the Stake button to proceed.
5. If you don't have any BNB, or want to stake more than what you hold currently, then you can click on Buy BNB to purchase more tokens to stake.
6. Immediately you click on the Stake button, a pop-up window will come on, then you are expected to input how much BNB you intend to stake. You can choose whatever token you intend to stake, but we are using BNB as an example. Once you have entered how much BNB you want to stake, click on the Stake button again.
If you intend to stake everything in your balance, you can merely click on Max.
7. You can see the updated staking details now. The $REEF rewards that you've earned will also appear here once farming begins, and you'll be able to claim your REEF tokens by clicking on the Claim Rewards button.
This is a great opportunity for those that have been seeking for ways to earn more rewards from Reef Finance. The procedure, as stated above, is quite easy to follow.
8. If you have decided that you don't want to stake again, merely click on the Redeem button, then use the steps that are similar to what you did when you were staking.
Source : same author
https://www.publish0x.com/tochi-blog/reef-binance-launchpool-farming-guide-xlyynmv