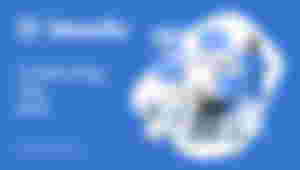 Bluzelle is always out to improve its ecosystem regularly and this can be seen in the innovative partnerships that it gets into regularly. Recently, Bluzelle set its eyes on the Polkadot ecosystem and decided that it can benefit from the union between both. It announced that it would be partnering with Polkadot.
Polkadot is known as the flagship project of the Web3 Foundation (W3F), which is dedicated to churning out a scalable, interoperable & secure network protocol that will work well on cross-chain applications. Gone are the days when decentralized apps had to work on only one chain. Now, developers are creating apps that can work on multiple blockchains at once to drive rapid adoption.
Bluzelle intends to offer its distributed storage functionalities to those that projects that are being created on the Polkadot's Substrate framework. In the same vein, Bluzelle will benefit from this partnership by reaching its aim to bring the major data layer for Web3. It wants to be the go-to layer for Web3.
The founder of Polkadot currently leads the Web3 Foundation, and his name is Dr. Gavin Wood. The foundation is currently involved in funding intense research and development into the creation of the technology stack for the decentralized web.
Everything done revolves around the improvement of Polkadot, which offers cross-chain compatibility that can work for any decentralized app, be it decentralized finance down to gaming. Its partnership with Bluzelle will offer a sturdy and innovative decentralized storage that will heighten the adoptability of Web3.
Bluzelle possesses a state of art delivery network that shields protects from issues like network failures, data breaches, performance dilemma and so on. Bluzelle coming into the Polkadot world will make sure that it offers the latter the needed support to churn out innovation, while being a main aspect in the Web3 movement. As Bluzelle, it positions itself for the impending Web3 revolution.
Polkadot possesses scalable sharded blockchain that is created to offer to cross-chain composability. This will go a long way in improving how dApps are launched, operated and adopted. With the data delivery network that Bluzelle offers, decentralized apps will no longer have to suffer the issues that come with relying on centralized data centers. Issues that are common with centralized data platforms are network failures, security issues, data breaches and much more.
The fact that the infrastructure of Bluzelle is tailored as a blockchain-agnostic dApp storage solution, bears resemblance to the Polkadot's architecture. It allows developers to create brand new parachains while they can use a sturdy data network.
Bluzelle Oracles allows projects to store their decentralized app data in a decentralized database. Apart from the aforementioned, it allows historical prices to be stored and referenced whenever the users of the dApp want. This will churn out an intriguing number of Polkadot apps
Conclusion
The partnership will change the way a lot of things are done, and we are here for it. The Polkadot week unveiled a number of partnerships that are creating fruits.