"World Women's Day"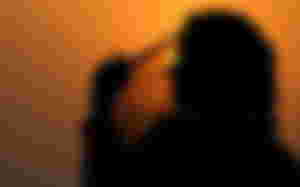 To me, woman means first mother then my sister. This point of view may be the same for each person. On this day, I would like to convey my best wishes and congratulations to all the women
Tell a story. The story is true but the characters are fictional.
The lady is now 64/75 years old. Seeing less in the eyes, cataracts have fallen. He is not doing the operation for fear of getting an injection in the eye. Diabetes and old age could not be swallowed. He still gets up in the morning to make breakfast and go to buy vegetables. After returning home, he cooks for lunch, takes a bath and eats lunch. In the evening he also makes afternoon snacks.
He had a dream. There were tears in my life. The only son will marry and bring a wife or a daughter. You will find friends to talk to. The son marries himself and brings a working wife. Daughter Lakshmi as wife is full 100/100. But he can't give time to the woman because he doesn't have time. The woman is not in trouble. So far 3 people have cooked and now 4 people. Boy, that's a lot of happiness. But the boy understands his mother's pain but does not express it.
She was 14/15 when she got married. In 1972, this darling girl from a village in Comilla got married. After getting married, he first stays with his father-in-law and mother-in-law in their village for a few years. She didn't know anything about domestic work as she was a darling girl. The mother-in-law would lie about this. He used to humiliate me step by step. The father-in-law was much better. Taught everything from cutting fish to cooking. When a daughter was born, she moved to Khulna with her husband. Her husband was working in Khulna as he was in government service. There were two brothers-in-law in Khulna's house. The woman's husband was a blind follower of his parents, brothers and sisters, which he understood in his old age.
The woman's husband drank regular wine. And on that occasion, a brother-in-law used to lie to his drunken husband about this woman. He used to say he didn't pay, he is saying this, he is saying that. Hearing this, the husband used to beat the woman every day. Sometimes he would hit me with the stand of the bed and make my body blue. This dead scene was a joy for the brother-in-law but a cry for the woman's 5/6 year old daughter. This child used to stand by the door and cry like mother.
A son was born in their house. When the boy was 3/4 years old, they moved to Dhaka. Dhaka is their time. Home in Dhaka is again a fan of the woman's husband brothers and sisters. The brother-in-law, a sister and the mother of the husband used that opportunity. These three used to come home in turns. And she used to feed Mai with her drunken husband.
When he beat his mother in an inhuman way, the boy would go and hug her and cry. The mother was beating herself so that the child would not get hurt. At night, the boy would see his mother's face swollen. He is also working with fever. Otherwise, maybe he will feed me again with false judgment.
At one point, the man stopped drinking. Maybe because of age. But the boy still doesn't love his father completely, he can't. And the boy can sacrifice his own happiness for the mother.
Repeatedly the question came to the boy's head - why did this family endure so much oppression and humiliation? The answer itself gives- if you are a girl nowadays, you might not have a family. The girls of the previous day used to think of their husbands. If you hear your parents will suffer. How will the child be human again ?? Thousands of such questions, thousands of thoughts to make their family.
Today, on this day, I salute all the oppressed, oppressed and helpless women of the world. I have respect for you, there will be. We are fine because you are there.