you might be a surrogate parent to a botfly larva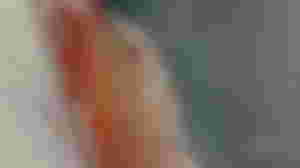 Meet a pest that can really get under your skin or in your head. The parasitic botfly lays its eggs in "vector hosts' — including humans!
Removing the hungry larva can be awkward, painful, and downright disturbing.
Botflies are parasitic organisms and some lay their eggs in mammals.
One type of botfly latches onto mosquitoes mid-flight, attaching their eggs to the mosquito's stomachs. When a mosquito lands on a human's skin, the eggs burrow into the tiny wound left by the mosquito bite.
Once mature, the larva drops to the ground and pupates in soil. Some known symptoms include a hard, raised lesion and localized erythema, pain, and edema.