My Ganap Yesterday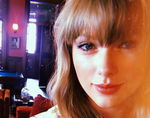 Just yesterday, March 6, 2022. One of my high school bestie invited us to go to the mall because she said she will treat us. It's once in a blue moon so who we are to say no, me and my other friend both answered yes agad. Since we live in a place where we are in the middle of city and province, we chose the mall from province because we rarely go there and the last time we've been there was already 3 years ago. It's the mall in Bulacan, it is just 5.6 kilometers away from us which only took us 20 minutes to get there.
Since it was sunday yesterday, we were all busy cleaning our own houses and washing our clothes. Because of the busy schedule during morning, we decided to leave our houses at 3 pm and spend our merienda and dinner at the mall instead. Because of that, it made me realize that we are no longer a teen already because we were not afraid to get home late anymore unlike before when we were still in junior high school where at exact 7 in the evening, we need to be at home na or else we will gonna receive a call from our parents scolding us.
Thanks to these amazing writers/sponsors 👆
When we arrived at the mall, we were amazed at how many security guards are there to guiding the people who will cross the road to enter the mall, I think there are 4 security guards outside, and 2 on the entrance. When I finally entered the mall, I didn't expect the crowd of people inside, seems like the mall became lively again unlike from the past months. We went to the garden right away to see its changes because that garden is the mall's main tourist attraction as they have a colorful fountain there, a wide fake grass where people can sit or stay and their iconic bridge. As we get there, their garden really improved especially to its designs. The bridge are so colorful at night, there are a lot of tables and chairs around, the garden was full of colorful light together with the dancing fountains on the other side.
Luckily, after we ate our merienda in Mcdo we found an unoccupied table outside so we rushed ourselves to get on that table because there were a lot of people there who are looking for tables too but we first got the table hehe. While drinking our drinks that we bought from Mcdo, the sky showed us this shades of colors.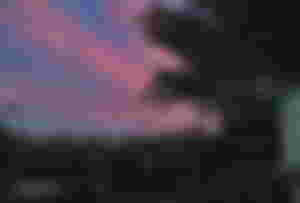 We were having a deep talk in an open area that was surrounded by colorful bulbs with a majestic combination of color blue and pink in the sky. It really feels great, I swear it is.
Our conversations started from love advices to personal problems to past and current tsismis to parallel universe to reincarnation to fast talk. You know when you are in a group of friends where you are really closed to, your conversations will be like this and you feel like the time seems running too fast as the topics gets exciter and senseful. Feels like a day is not enough right? That is exactly what we felt yesterday.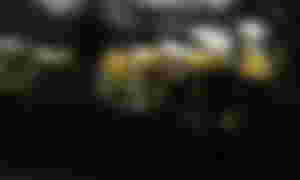 Those are the fountains ⤴
Since we already loved our spot and the fast food chains inside were full of customers too, we have decided to take out our orders na lang for our dinner. We chose Chowking naman this time because we are all fried rice lovers hehe. While eating our dinner under the colorful lights and twinkling stars, our deep conversation continue as well.
Yesterday was indeed a day well spent. Me and my friends became closer even more as we shared some of our deepest secrets and regrets in life. They are my friends who's been with me since I was 13 and up until now that I'm 21, we are all still together. The kind of friends that even though we don't see each others for years, we're still friends. The kind of friends who are always there for me and are literally a one call away. The kind of friends who gives me the real definition of FRIENDS.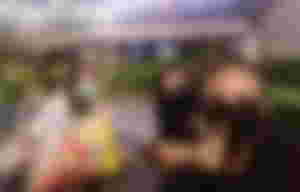 This is us, before we go home we take our last pic for that day. Sorry for those plastic bags on our table hehe, those are what we have eaten while having our talk show for hours hehe. I'm the one who's wearing white top. Aslo, we are actually 4 but the other one didn't had a chance to be with us yesterday as she's preparing for her OJT. All of them are already a graduating students now, I supposed to be a graduating student now too but I stopped last 2020. But despite of that, once I see them wearing that black toga while holding their diploma, I will be happy for myself too and especially for them.
Indeed, high school friends are the best!
Oh, you made this far!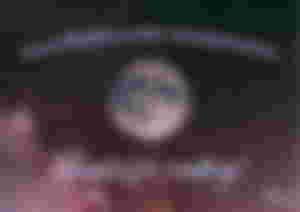 Have a great day wonderful people ♡.