We were sitting in a wrong bus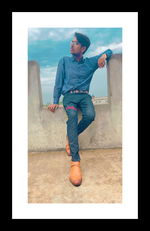 Welcome to my new blog.
I hope that most of us are universities student so you will be aware of the situation through which are student have to go through.
Toady after taking class we went toward the bus point for catching a bus. Our bus come to gym point but there is a great difficulty on gym . If we stand on gym point there we could not get any seat because these days because these days there are so many freshers who are securing their admissions solve the population of students in university is growing that's why we are not getting the seed of bus.
So it is a good to take measures before. Today when my class has ended I rushed toward the bus point. When I went there I checked the list in which the university administration has shared the information about the departure and arrival of buses was mentioned.
My classmate and I check the list and after confirming the numbers of bus I was standing there and waiting for bus to come luckily the bus number 46 came and I was happy that today I have catched a bus and I will sit on a seat today.
My friend was standing beside me and he said that took my bag also and reserve my seat I went inside the bus and then I put the bag of my friend on seat. I also put my bag there. A Junior student found me there and he greets me. He was asking the basic information about the universities and he was enquiry that how much leaves he could have ? I told him everything and I have mentioned at only 6 leaves you can take from one subject and you have to clear the 80% attendence only then you'll be able to sit in the exam otherwise you have to take the summer session for clearing the semester so be careful about this. There were mostly juniors who were sitting in the bus and some of them having arguing with each other about bus " wether it is going or not?" They were literally bothering my mind there conversation was childish I was assuming my fresh days when I entered the university I was also making such type of questions.
I was sitting in the bus and I was thinking to write an article I was thinking about topic suddenly a person came into the bus who was conductor of us he told us that it is not going . So hurry up and you all student have to go to gym point for catching a bus. I felt that it is really bad day. If today I have catch a bus that bus is wrong.
So I went out of the bus. I was going to gym point and then my class fellow who was standing outside the university hut he called me and he said let's go to hotel to eat something . I replied " no I am getting late and how I will go back to hostel? " He said " don't worry I will go to drop you "I went along with him to find Haroon because Haroon has pending party to give us. We talked so long in English although our native language is Urdu but we were practicing this so that we can improve our communication skills in English . But this would be the topic of next writing till that you have to wait for that. After this we went to hotel and there we ordered karahi and ate with great delight but that karahi being spicy is burning in my tummy and will tease me later . After having dinner , shahzaib said ; I have an urgent piece of work so i am going there you guys just have to wait here I'll be right back after some time we said okay we'll wait but you have to come as soon as possible but he made us waiting so long we were sitting in garden area and talking each other and after half an hour he came and now I came back to my hostel . After coming back to hostel I met some of my friends they said we were waiting for you were you have been I told them that I was in university they inquired what you were doing there . After responding to their concerned question now I am in my room and now taking sighs 😂👋.
Thanks for reading guys.