Roads and rain can make things romantic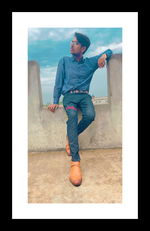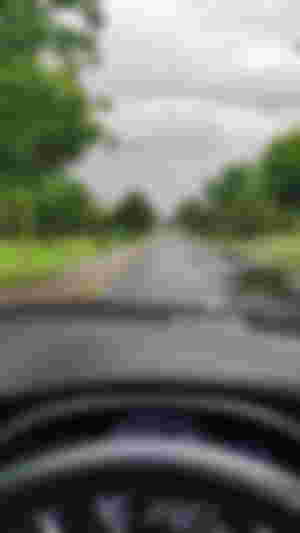 I captured this photo of road last month. We were going back to Islamabad. I am a student so i have to be at two places. I am like vagabond as i have ro more from one place to another place, but i love this ongoing transformation in my life. Whenever i have university work, i have to be there in Islamabad. In Islamabad, i am loving in hostel. Hostel life is not that much shinny but i am enjoying it fully. On the other hand, whenever i have some spare time and studies are not putting burden over me. I prefer to be at home. So, i this way, i can say i get chance to go for errands and i can enjoy these moments. Amidst all this, i am endeavoring to polish my photography skills.
The day, when i capture this particular photo, was fantabulous day. I was heading back to my hostel with my dear uncle. He is very cool in terms of his behavior. Means, i was enjoying the journey.
Clouds were already over our heads. We were assuming that might be rain will make it's way. But, we were not that much sure about that.
When we covered half of the distance. Water started dripping from wide blue umbrella. It was pleasant weather. Weather made our day. My uncle was playing romantic song.
I was eating apple and we stopped for a while to capture some moments.
The greenery besides the road is unmatchable and eye catching. It is surely attracting the eyes of every human going on the road. Clouds were mesmerizing and bringing positive vibes the mind. Whenever, there is beautiful weather i always feel good vibes and i love to eat something crispy in that weather. I love to share my talks with my best friend but sadly, my friend is living in dubai these days. So, it can be difficult but we do have online contact.
Make love with roads and add romantic terms with roads.
Originally posted on : [Ecency]
Check original article.