Noise cash and Bitcoin cash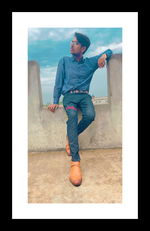 hello my dear fellows of read cash I hope you all are doing well and enjoying days of your life so today I am gonna talk about noise cash condition which is struggling with itself and the bright news about Bitcoin cash and bitcoin.I cannot forget noise cash splendid era. I still the old days of noise cash. I was although not earning much from noise cash when I was using but it was kind of satisfaction that I am working on some website.
Still some people are active on noise cash and working there but most of the users are inactive and not playing their part. If you see their I'd you get to know that their post are old and months back.
Yesterday I opened my noise cash account just I wanted to see what is going on noise cash. I have just read a post which was about inflation which have mentioned that inflations in the whole world are due to ukraine Russian war and there are other many reason causing inflation and whole world is struggling in this phase.
I have joined noise cash two years ago when it was beginning of noise cash when I joined and journey was splendid the time which I have spend there. Now I miss those days. On first day when I joined I was there with earning mind and I thought that the earning which I will get from noise cash I will buy fruits with them I was just started with the aim of collecting just two hundred Pakistani rupee but now I reached here to read cash.
If you are using noise cash now do let me know about yourself....
Bitcoin cash is fluctuating around $125 and there is wave of happiness among all investors and traders due to Bitcoin because it is one among all crypto currency that determine the fate of other crypto currency market.
In previous times everyone was assuming that Bitcoin will face fall now and it will touch the ground but now surprisingly it is again bumping up.
Bitcoin is also bumped so high and people are getting profit with it. Now Bitcoin is around $23k.
Now I am happy that Bitcoin and Bitcoin cash are bumping up and their prices are increasing because the saving which I have in my online wallet are increasing and I am getting profit from them. Thank God that when Bitcoin cash was decreasing I did not withdraw my money from my wallet instead I kept them in my wallet because I was sure that rise and fall of the prices is permanent thing in market so one should not get worry about it as it is usual thing.
I am not the one who could urge you to invest or not. It is totally upto you because I don't wanna take any risk by suggesting you anything about crypto market.
Actually there is no one who is sure about crypto market as it is decentralized system means there is no owner of crypto market although there are some crypto currencies which are centralized but those are just few.
So , If you are going to invest or not it is your choice but one thing about which one can provide surety that in coming years Bitcoin price will rise as compare to now a days. So it would be a good option if you keep your assets in Bitcoin because they will rise soon for sure.
May be the people who were in panic in previous days when Bitcoin was falling and during all this condition they withdrawn their money now are thinking that they should keep their money in Bitcoin because now the price are increasing. No doubt the price of Bitcoin will decrease again but we should be tension free and should invest into it.
I also want to invest in Bitcoin , my friend is investing in Bitcoin from long time and he say that studies is side thing for him because he is interested in doing crypto work. He has shared his experience of Bitcoin when he invested there for first time and he said second time he succeed in making profit from Bitcoin. His story and lifestyle inspires me I really will invest in Bitcoin.