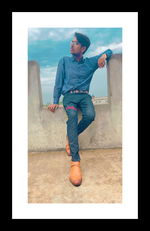 There is new and fresh entry in my home. It is beautiful climbing fig or we can say it creeping fig. I always have seen many kinds of fig online. But now it is all present in the home. I love to see it while climbing and creeping. My home's yard is really looking elegant and classy with the introduction of this beautiful creeping fig.
The most interesting thing which attracted me the most to buy this creeping fig is actually the ability to withstand in any temperature. Moreover, we can place it at any place. I mean to say that it can be indoor and outdoor both. But i want to keep it indoor. I want to see my home full in greenery and i know i will accomplish my dream once i will be settled.
I brought it last week and it is growing in fast manner. I also heard from gardener that it is fast growing fig. It's heart shaped petals are beautiful and these petals are actually the real beauty of it.
You know it's medical benefits attracted me a lot. Actually from last four days i am just watching videos related to ficus pumila. May be you are thinking that ficus pumila is what?
Actually Ficus Pumila is it's name.
I will take care of this beautiful fig. Moreover I really want to see the growth of this hanging plant. If I got success in my mission then I am looking forward to buy more hanging plants and then I will integrate all of them in my home's yard. With the passage of time my home yard will be filled with beautiful green hanging plants.