Best affiliate programs to earn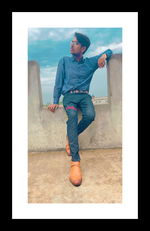 Writing number :03.
In last one I have discussed about affiliate and I provided basic introduction about it. If you are at the beginning of any work so don't afraid of which would be good or which one would not be good. At first learn thinks and once when you become pro then you should take serious steps.
If you want to decide that which affiliate program is best then you should visit the offers which is company providing to you.
Secondly you have to check the difference between the quality of online product and the product which they are providing physically because you are going to promote their products on website so you should choose one which can satisfy your people.

Another thing is the reviews which matters the most. It is also a criteria to decide that which affiliate program is good or not good. One thing more " the ease to use that product" because people usually want to buy those items which are easy to use for them.

The next thing on which you must have focus that you should learn how to run website, Microsoft world and other pages because everything would be online so you should have grip on these basics.
Many of you have heard about affiliate programs of Amazon because whenever someone search about affiliate marketing the top results include Amazon associates. You can also find as many tutorials on YouTube about Amazon. But some points which you should consider first starting this program that
Amazon is e commerce store it is not an affiliate network. Amazon popularity graph is so high among all programs
Amazon has build it's status in past years and it is considered as first affiliate program. Second thing it's payment always remain on time usually after thirty day of the purchase of item. Also the use of Amazon is easy for people. You can also learn it with small effort . Another thing is " there is so much diversity of products " on Amazon so there is so much choice for you that you can select which one you gonna promote.
The negative aspects include " the Amazon has struct policy which one must follow " I think this is their positive point because they are maintaining their platform. Many people who are working here complain that amazon do not allow proper affiliate manager to solve problems
Commission junction is actually a big network which entangle the whole globe and engaged companies and help them to promote their products. It is working from past twenty years and it provide great opportunity for the people who are entering in it
Commission junction is good for all those people who are beginners so it provide all the chances to them to earn money. There are so many brands and there are so many companies available you can work with any of them which is according to your taste.
In contrast to Amazon commission junction do not give the opportunity to its users to promote their brand at anywhere there are regulations about it. Also the criteria for affiliate marketing us different in each company and brand so it sometimes create difficulty for people.
The affiliate program of awin is empire flippers. Awin is also a store just like Amazon and it has active 13000 affiliate marketers.
In the market of awin there is so much categories and you can select your favourite category. There are so many digital products also so it is good for the content creators and partners who are technology based.
The success rate of awin is extraordinary the records shows that from 2019 with sales $159 million has been earned in affiliate programs . If your sales are more in the countries like Canada,United kingdom and United States then your commission rate would be more and you would be able to earn more money.
Although for using Awin there is no tech knowledge required to learn but it's user interface and dashboard have some problems for which many people complain that it is difficult to use it as it is not friendly to use.
The response on this website is slow so sometimes it become annoying for the people who are using it.
ShareAsale is just like Awin and it is also extension of Google it works with Awin and it provides technology which is unique so that both merchants and affiliates both get benefit from here
It offers a number of products and working from a long time. The process of shareAsale is very simple and smooth. The beginners feel comfort while using it. It displayed your earning per click so it is effective for you.
Also it mention your earning per clicks but it sometimes create difficulty in showing your earned money. So you can find yourself in problem.
Same like Awin it's user interface also create difficulty for the users and people find them in hurdles while connecting with partners
Thanks to all of you❤️