A person making $300 by SEO blogging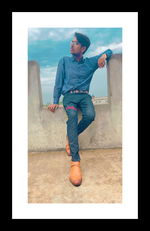 Hello guys I hope that you all are doing well these days I am struggling with so much things which are emerging in my mind and making me uncomfortable. I don't know what is this and why this is happening to me. But this situation is the main reason behind my delaying in posting articles on read cash. Yesterday I tried my best to write but I gave up due to mental state .
________________________
Well we should start the story of our today article which revolves around learning SEO blogging . We all are aware that inflation is causing so much hindrances for all of us and people are not in good financial conditions these days.
E- commerce brought so many changes in the world and it has created a space for people to do work with which they can earn money and they can manage their expenses. I am working on read cash from long time and my journey with this platform is superb I have zero complaints . As I am fully satisfied because this is learning platform and it has gave me so many things. But there is one thing earning is low- obviously it is not a site for the sake of earning it is mainly for knowledge and in bonus we can earn money . But the unstated need of all of us is money . There is no doubt in it. This year i am going to start the journey of my university and we all know that by entering university there would be so many undesired and desired expenses which we have to bear. So it is good to be self sufficient I don't want to put burden of my whole studies on the shoulders of my father because we are four siblings and he is alone to manage all the things together plus we are living in joint family system which makes the thing difficult. For becoming a helping hand to my father I joined these online platforms but now I realized that one is not sufficient I should do something extra and unique with which I can earn handsome amount.
Few days back I was scrolling Facebook feed . There I have joined a SEO blogging group in which there are so many people who are doing SEO blogging . That day, a person showed his earning through a post on Facebook and he got so many likes he wrote caption that everyone will love money but no one want to learn the whole process I got curious because he has earned $300 per month it is huge amount for me. There are so many people who are working on blogger and earning good amount and have a good lifestyle in my country $300 is no doubt a good number and when we concert dollar to local pkr then it becomes high . So I decided that no matter how much time it will take to learn SEO blogging I will do this work with full passion.
I saw some comments and there a person commented if anyone want to learn SEO blogging then message me " I messaged him immediately and I asked him for guidance he said that giving the complete lecture for seo blogging would be difficult for me but I can suggest you one thing. You should go on YouTube and there is a channel IT4ALL and the YouTuber has shared the complete process of blogging from making an gmail account to monetizing your adsense account I thanked him for being so humble and with in two minutes I searched the account on YouTube , started learning the course of SEO blogging I must say that it is so much helpful. I watched half videos on his channel and I am still learning . In Sha Allah I will learn soon. I started the series from the first video in which YouTuber tells about the process to make a Gmail account and in next video he introduced the viewers to domain and how we can buy domain. Still I have watched these videos .
If someone know the process and some tricks then please guide me .
Gratitude.......