Sleeping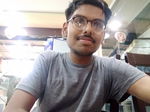 We do work for our whole day and remain busy in doing different task when we get tired our body need to relax and for relax sleeping is mandatory sleeping heels our pain and when we got up in the morning we feel fresh and we feel much confident and strong enough that we can do work again with the same routine which we are following in previous days.
Night is only made for sleeping it is not for having phone and doing extra activities no doubt that we have so many things to do in the day and feel not free at that time but we should do complete everything during day time I think we have mould our lifestyle in such a way that we spend our whole night in doing different task and we sleep during the daytime that is very bad for our health. Why night time is best for sleeping the only answer which comes in mind as there is not disturbance during night time everyone is sleeping and there is no traffic on the road so person might not feel much disturbance.
Researchers have specified the hours for sleeping for the babies the time of sleeping is more most of us may have experienced that the newborn babies sleep for the whole day. So there normal sleeping hours are 14 to 15 hours and the child who are pre school and use to live at home all the day their sleeping hours must be 12 to 13 hours . The students who use to go School must have sleep about 11 hours in night. The teen agers must have completed their sleep and the hours should be 8 hours and maximum 10 hours. And with the age when people are getting old the sleeping hours also increase just like babies. Completion of sleeping hours is necessary for our health.
Sleep deprivation means when you are not completing the hours which are necessary to sleep. When we don't complete the sleeping or it affect our health and we don't feel fresh. Sleep deprivation is mostly observed in the teenagers because the researches says that teenagers involved themselves extra activities like they increase their social media hours they interact on social media all the time. And now a days people use to sleep during day time which is not good and they awake the whole night. This disturb our food eating schedule. When the schedule of breakfast and meal will be disturb then it will indirectly effect our stomach and increase the rusk regarding our health. Maybe most of the people who are reading this eat during the night time which is not good for stomach.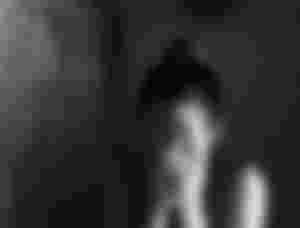 Researchers says that around ten or eleven o clock falling on bed is good because it is optimum time when the heart of a person is working efficiently so we all should focus on it and should sleep at sharp ten.
Most of the teenagers thinks that sleeping is just like a habit means you can sleep the hours which you have adopted but this is just myth . People think that four hours for sleep would be enough but this is not true. Four hours sleeping effect your health system badly. People who want to overcome the sleep deprivation they have to follow some steps
Decrease the hours which we spend on mobile

Engage yourself in physical activity

Leave those activities which are useless and not productive for you

When you are sleeping there should not your mobile near to you.
Sleep deprivation has bad effect like blood pressure increase, stroke and heart issues are faced by the people who are deprived of sleeping this might also leads to depression and effect the mental health.people might not pay their full attention to the work which they are performing. Feel dizziness all the time. Headache is also very common in the people who are suffering with such condition. The most common reason is extra usage of mobile which is common in teen agers who use mobile during night time and it decreases their sleeping hours. In the next day when they go university or go on work then they feel down it is only because they have not taken sleep well. The delay in sleeping also effecting the exercise routine during the morning time and people are use to get up even at eleven of morning and they also get deprived of the fresh air in the morning.
We all should complete the hours which are mandatory for sleep because sleeping is necessary for our healthy life style if we want to enjoy our life then having optimum level and having balance of everything is basic principle.
Thanks to my sponsors ❤️ all love from my side keep me remember in your prayers stay connected with me through read cash and don't forget to share your thoughts in the comment section I am waiting eagerly for feedback