Proven Reasons Money Can Buy Happiness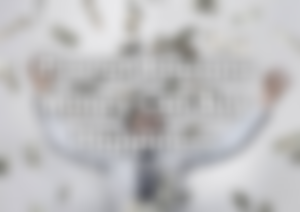 We are always familiar with the saying "Money can't buy happiness," because the true happiness comes from within and not from the possessions. Others might have lived in that saying while others might have ignored it. But the question is, can money really buy happiness?
Studies have found that there's a strong correlation between income and happiness. It shows that money can drastically buy someone happiness depending on the circumstances. There's a psychological impact felt everytime someone will receive a huge amount of money. Recieving your salary give you satisfaction while receiving a huge amount of money either from winning can really make you totally happier.
Travelling is never easy and it is costly. Out of 7 people there is someone who is very lucky to travel the different parts of the world and it's not going to be impossible when you have a lot of money to spend. Some researchers said that the people who have travelled a lot are often optimistic in life and maybe because travelling gives happiness and good psychological well-being. If you have a lot of money to spend for travelling the world then you can say that you are able to buy happiness in this world.
Are you a food lover person? Then maybe you like the idea of buying any kinds of foods you want as long as you have a lot of money. Go to different restaurants, taste different cuisine, worry less to the foods you've bought and try different kinds of delicious foods. Some people even have their 'comfort food' that gives them happiness. Money can buy happiness when it can buy you the foods that you really love.
It is proven that majority of the stressors in life are due to the financial matters. Having endless problems about the unpaid bills and other necessities in life are somehow stressing. But unlike to the people who can deal with these stuffs smoothly, they tend to worry less about the financial aspects this in turn gives happiness to their psychological being.
This is no doubt that when you have a lot of money, whatever you love to buy, you can always get it. Happiness is not measured by the things we have in life. However, we cannot deny the substantial happiness we can feel everytime we get the things that we really love. It might be a temporary happiness but it is still happiness. So it is true, money can give you happiness when you get the things that you really want in life.
This is the reason why some people work abroad because they are not satisfied by the amount of money they are paid. So this leads to dissatisfaction in life whereas the people living with higher salary are often satisfied by their quality of life which then gives happiness to them.
We all know that money is only temporary and everything in this world is impermanent. Money cannot give everything in life such as love and family but money can give you happiness because it is the most importantly thing in this world. If we have no money, our life would be miserable and it's so hard to continue living. Money is the root of evil because people are will to die for it but when you already have a great amount of money, you are less likely to suffer from this world. You can definitely get anything you want by the use of your money. Just like the saying, "Whoever says that money can't buy happiness isn't spending it right."

September 29, 2022
Like. Comment. Subscribe!