The Expanded Mind Of God & Empowering Men's Incarnating His Godly Mind = LOVE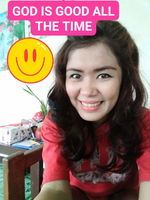 Who remembers Beyonce's song Love On Top?
Defining love has many terms if we will consult the world & it will show lots of high-low meaning, yet how God defines love is our highest truth over all those definitions. We really cannot put God in a box, for His mind is bigger and expanded than ours who only borrow everything from His eternal home & mind.
What makes the world in chaos is we overworship fear over faith, we exalt fear over love, which is God. Still thanking this situation for it only reveals the glory and grace of heavens more.

Therefore instead of wearing the mind of Christ which is love, we wear the mind of fear & judgement in which we mistakenly think that God is very far from us where in reality, we are the one who separated ourselves in His presence and love. By our own free will and choice just like the Prodigal Son.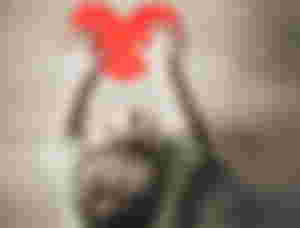 We think that on top is punishment over forgiveness, on top is persecution over mercy, on top is fear over love, on top is oppression over expression, on top is limitation over vastness, just like a pyramid dude.
Where in God's throne Jesus prepared us many mansions, made our bodies as the Father's Holy Temples sitting very closely and beside Him above and then we became entangled in the expanded mind of our loving Creator, the Union of our Spirits that no one can destroy and with all the angelic powers ministering to those who inherit the kingdom. Isn't this the best creative arts of our Father in heaven?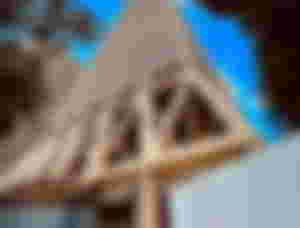 Being born from above upside down the thoughts and thinking we first adopted from this world into the glorious, expanded, new way of thinking from the unlimited God or Great Unknown of Love.
The limited version of our Maker becomes unlimited from the narrow-pyramid imaginary kingdom into it's inverted shape where equal treatment and positions are given to spiritual firstborn children & not according to their natural birth.
How difficult it is to enter the kingdom for it's surely narrow in our limited mind huh?
How great this God is in giving us fair inheritance? I cannot even fathom how deep His love is & Jesus is the best unspoken definition of that love of this invisible God. To see it to believe, the lower men and mind will say and the Lord said so be it. The promise made visible by the invisible Father where our positions are equal in His love and attention.
All praise to the highest of 3rd heaven and to the One who we cannot see but feel, yet. The love never-ending.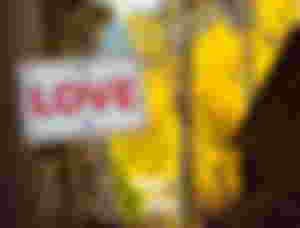 May you be empowered of a sound mind that believe in His love for our bodies, souls and spirits. His mind who give us liberty from our beastly mind, from our fears and ways of living into being a new creation of good things.
Incarnate the mind of God thru Christ and be transformed by the perfection of His adoration.
It's love on top, of unique self expression, of true gentle power, of forgiveness and mercy, signs and wonders and miracles, healing and grace, of honoring and belongingness, of possibilities and vastness. I am that I am, empowered us oh God. Thank you Heavenly Father.
Have a life well-lived beloved.
Here's cheering on us wearing the expanded mind of love and Christ where there is infinity of good supplies and fair usages & positions,
Thank you super readers and sponsors. Subscribe, like if you will. Free Images from Unsplash.
Sponsors of SuperJulalaine