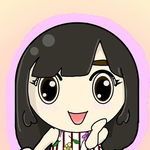 Good day everyone!
As I have promised in my introductory article that I would focus more on fiction particularly stories or novels. And here it is, I have written my first article for my novel. Please bear with my writing because I am not really good at it. I am still improving myself a lot. I hope that you will enjoy reading this.
Chapter 1
Life or Death
He slightly opens his eyes. He cannot see even a little glimpse of light. He felt the excruciating pain all over his body. He cannot move his arms because they are strongly tied sideward above his head. His legs are also bound sidewards away from each other. His lips are dried, and he badly needed water. He cannot say anything because his mouth is bind with a sturdy filthy cloth. He is overtired and felt that death is closer to him. He has the sense that he could not stand the exhaustion and the affliction. He passed out once again and felt the torment no more.
            The four men are talking with amusement. "Is he dead?" said the huge man,  who looked like an incredible hulk with his voluminous and rigid muscles. We can get huge money from this abduction if we contact his affluent father to give us ransom. He did not bear the pain we inflicted him, said the other man with a slightly bulging stomach and sizeable eyes than usual with a freaky face because of the deep scars in it. Stop the nonsense! We will not need money. You are paid to torment and kill this man, not to let him live for ransom. Untie him this instant and throw him away like a useless dog, said the third man who acted as the boss of this crime. He wore a black hat and with long curly hair beyond his shoulders that conceals his face. The last man is the youngest among the others. He had tattoos all over his body. He looks so scary with piercing and rings in his nose, ears, and even his tongue. He moves in haste, unties the man, and drags him like garbage. The night was so dark, and the weather is harsh and unpleasant. The thunder begins to roar and devastates the tranquil environment, and the whetted lightning shows itself in the darkest night. The sky starts to cry deliberately with the minute tempest. The men happily leave the area and celebrate the success of their mission.      
The thunder and the lightning are persistent with the heavy pouring that lasted for hours.
            When Alwyn arrived at their house, he did not see even his brother's shadow. It has been beyond 24 hours since he last saw him. Alwyn was quite worried about his ill father. What if he will know that his youngest and favored son has lost contact with them? He went to his father's room to pay some respects. But his father was sleeping soundly, that Alwyn never bothers him at all. He goes to the wine cellar and gets a wine, Bordeaux, a famous wine from France. Alywn poured an amount into the stemless wine glass and started drinking. He recounted some events in his life when he was still a child. He can still remember how his father denied him indirectly to be his child. He knows that his father did not hate him, but he can feel that there is something odd about how he treated him. But despite that, he loves his father and his brother dearly.
            He consciously feels the dense surge of raindrops in his body even though he was placed in a large and thick bag firmly tied up. The water from the heavy rain slightly carried his body away from the area where he has thrown away. His arms and legs are still solidly bound. He dragged his body from the water using his elbows. He kicked the end of the sack, but to no avail. He can imagine that the water is about or beyond his knee. He can feel the agony of pain in his entire body once again. He spends all his strength left in him. He is clinging to the tiny hope that he can still save his life from death. The water begins to rise because the rain is constantly pouring too hard. He felt his body once again carried by the water that starts to flow forcefully.
    Can he still survive this torment? Will he accept his death? Because he was overly worn-out with fatigue, he wants to end this struggle to be at peace?
Thanks for reading! I hope you've enjoyed it, guys.
The next episode will be coming soon. Please keep in touch.
Lead Image Source: https://unsplash.com
I like to find out if my writing has no plagiarism and I just use Grammarly to check it. If you know some free cite to check plagiarism please inform me in the comment section.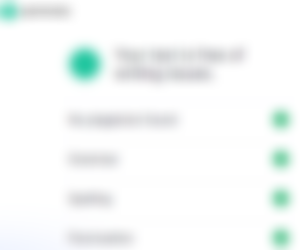 Date Published: September 4, 2021
Always be your friend,