After the class, I and my classmates are cleaning the room. Only some of us are participating, others go home. Then at 5:20 pm, I go to my sister to tell her we'll go home. She was with her classmates watching a movie.
We then took a walk to the terminal. But we took a stop at the street food stand for some Tempura. For only Php5 per tempura.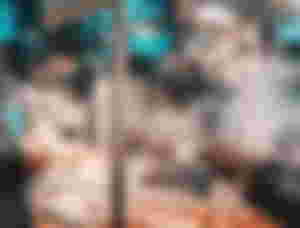 I'm the only one who bought Tempura because my sister didn't want to buy one. And we continued our walk. But before going home, there are some things to do beforehand.
Also, do you like spicy sauce or sweet sauce for your favorite street food?
---
So after we reached the terminal, we stopped by a school supplies shop. I wanted to buy a new pad of paper, but I almost ran out of budget, so I decided to buy one next time.
We bought two illustration boards, I think for my sister's school project or the decoration for the church.
We also buy gulaman for our cravings. Ate gave me one for free, but I have to pay up when we arrived home.
I also bought some water (bought it at the Automated Water Machine) since the gulaman is too sweet. Then we waited instead at the terminal but in front of a pizza shop.
---
At 5:50 PM, we can now wait for a bus to arrive, since there are no jeeps to ride on.
But ever since -ber months came, the traffic in the city went crazy, it affected the bus trips, making us wait for long.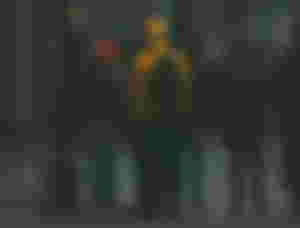 At 6 PM, my stomach now wants some dinner. I hope we have a good dinner tonight. Some soup would be nice.
Whilst waiting for the bus, I played my favorite games, while having 10% of the phone's battery. I was bored okay?
My sister is just talking with her friend on Messenger, so we just have our kind of stuff while waiting. Nothing happened really.
Then at 6:30, we saw a bus. But even after giving hand signals, it didn't stop because the bus is already cramped inside. Another 30+ minutes to wait for the next bus. But it didn't pay off.
To make the long story short, 4 buses came by, and not even a single bus stopped by. That's equivalent to 2 hours of waiting.
We still have homework to do... And our phones are almost dead.
We were getting impatient...
Until mom called us.
She told us that Dad will take us home since it was already late. Thank God. We are hungry! What a night.
A few minutes passed, and Dad arrived. He took us home and was finally able to eat.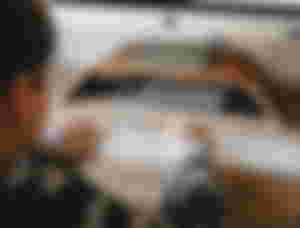 After that, we finally got to work on our homework.
We spent a few hours finishing the work. We finished it at midnight. This is truly a long night.
---
This is made today and this story happened on Wednesday.